Once again it is that time of year when new members of the Board of Directors are elected. After a successful Annual Meeting of Members, which was held in both Guernsey and Jersey, we are pleased to welcome Jill Clark and John Refault to the Board. I am sure they will both come with plenty of ideas and add to the success of our Society. I would also like to thank Sue Ryde and Jenny Vibert, who leave the Board this year, for their contribution to the Board across Jersey and Guernsey.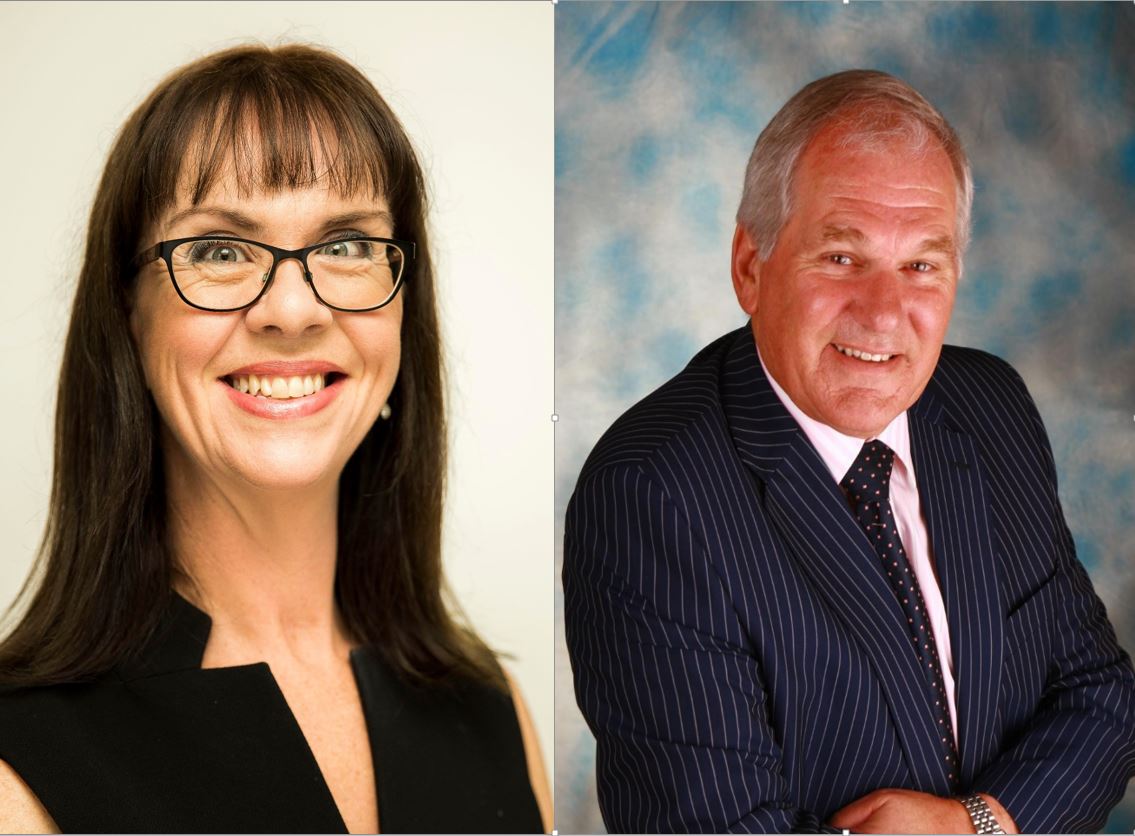 Jill Clark and John Refault
Our Annual Meeting of Members do a number of things – they give our members the opportunity to raise any issues they have, they highlight the work we do within the local community and they allow us to take a step back from the busyness of business and take stock of where we are, what we've achieved and what we can do better.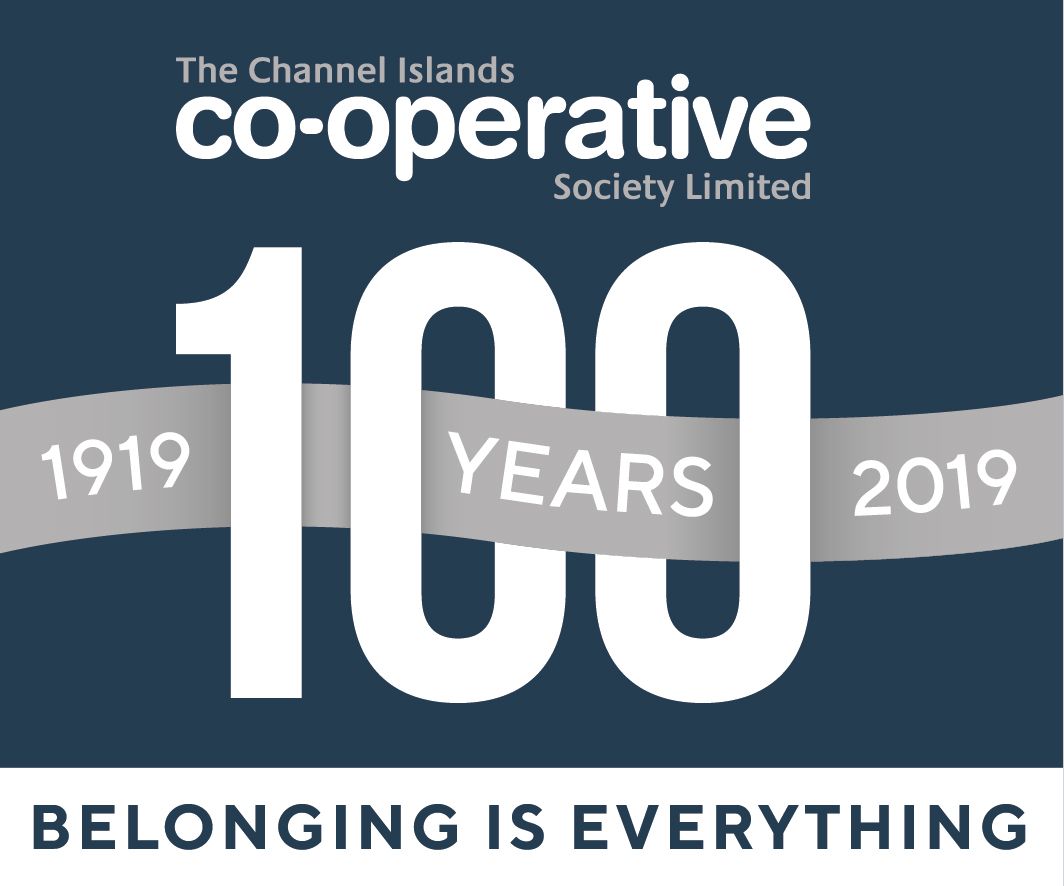 This year our Annual Meeting of Members was extra special as 2019 marks a huge year for the Society as it's Co-op's 100th birthday. On June 23 1919 the first Co-op store was opened on 41 New Street in St Helier. A century later and we are one of the largest retailers in the Channel Islands, spanning across a range of businesses for the benefit of our members and customers. Watch this space for more information on our plans for the rest of the year.
Belonging is Everything has been a key message for the Society this year. The messaging shows our commitment to our members and local community and connects every aspect of the Society as one. We have championed a number of our local suppliers and members of the community who been supporters of your co-operative.
Performance
It was brilliant to be able to share another year of strong performance to our members. We are once again in a position to be able to pay a dividend of 4 per cent, which is world leading within a Co-op context.
Despite uncertainties regarding Brexit and the potential difficulties that could bring, we are pleased to announce that our Society have enjoyed an exceptional year of trading, with an increase of £9.087 million (5.21%) during the year, with the exception of Homemaker all business sectors contributed to this success.
This financial year we closed Homemaker in Guernsey due to the increase of online shopping in the furnishing sector, as well as higher costs of operating a standalone business meant our offering was becoming increasingly uncompetitive.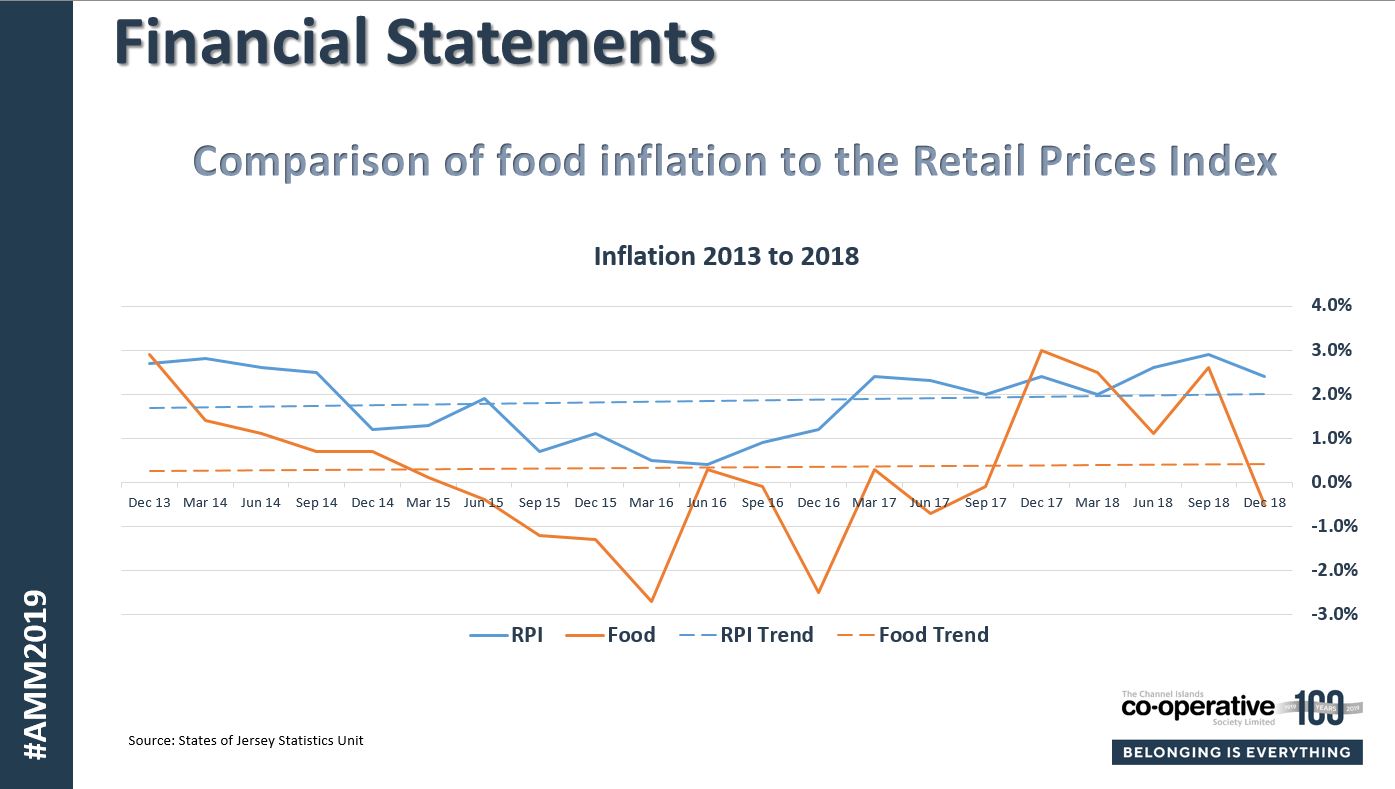 Our food and fuel business enjoyed an increase in turnover of £10.733 million (6.87%), our Medical business increased its turnover by £0.198 million (16.12%) and Pharmacy improved its turnover by £0.204 million (2.34%).
Our award-winning Travelmaker increased gross turnover by £3.898 million (16.46%) giving a net increase of £0.245 million (17.66%) in-agency commission and we are pleased to report that our market share has increased for Funeral Care, particularly in Jersey increasing its gross turnover by £0.133 million (7.83%).
Locale The Bridge, Guernsey
As always there have been changes made over the year and new opportunities have arisen. We are proud to have opened a new store at The Bridge in Guernsey. The store was opened in November and it looks fantastic.
Locale Charing Cross, Jersey
In April last year we opened the new Charing Cross store which forms part of the brand new development of the historic Pitt Street and the Island's first Premier Inn. The Society helped restore the National Trust for Jersey buildings in the area and the 'river of light' installation. We have received really positive feedback about the store and it has proved popular with both local residents and those visiting the Island.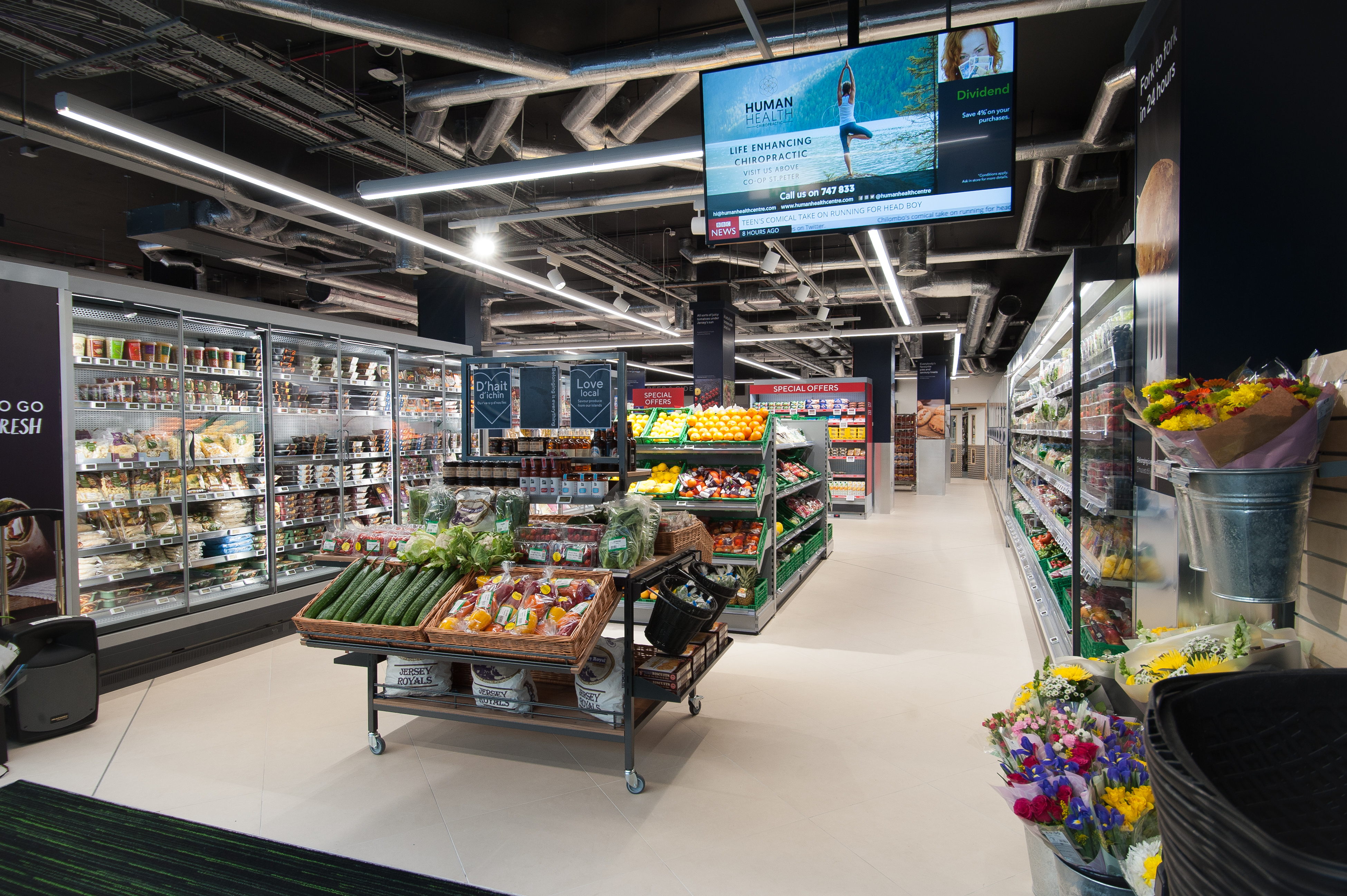 Locale St Brelade, Jersey
This year we gave our store in St Brelade a huge transformation. The work started in March 2018 and over the course of the year the team worked hard to redesign and improve the store. The store is now up-to-date, fresh, eco-efficient and spacious.
Giving back to the community – what we've done over the past year
Last year the Society gave more than £160,000 to community and charity related projects across the Channel Islands. A total of 260 charities, schools and organisations were supported to raise money through bag packing and other instore events. All our Directors nominated charities in their respective islands and £900 was donated to each one. We also supported a further 380 local charities with fundraising and sponsorship.
We feel it's always important to champion our local community and give as much back to good causes as we can. As well as running with some of our most popular campaigns again this year, such as the Eco Fund and Helping Hands, we have also launched a number of new initiatives to celebrate our 100th birthday.
This year our Helping Hand fund awarded £17,900 to 34 organisations across Guernsey and Jersey. Our Eco Fund donated more than £17,000 to local environmental causes this year.
I hope you will agree that this year has been yet another success for the Society and it's thanks to all our members and supporters that we are where we are today. We have plenty of celebrations planned for the rest of the year to mark the Co-op's 100th birthday and we hope our members will join us in celebrating this huge milestone.