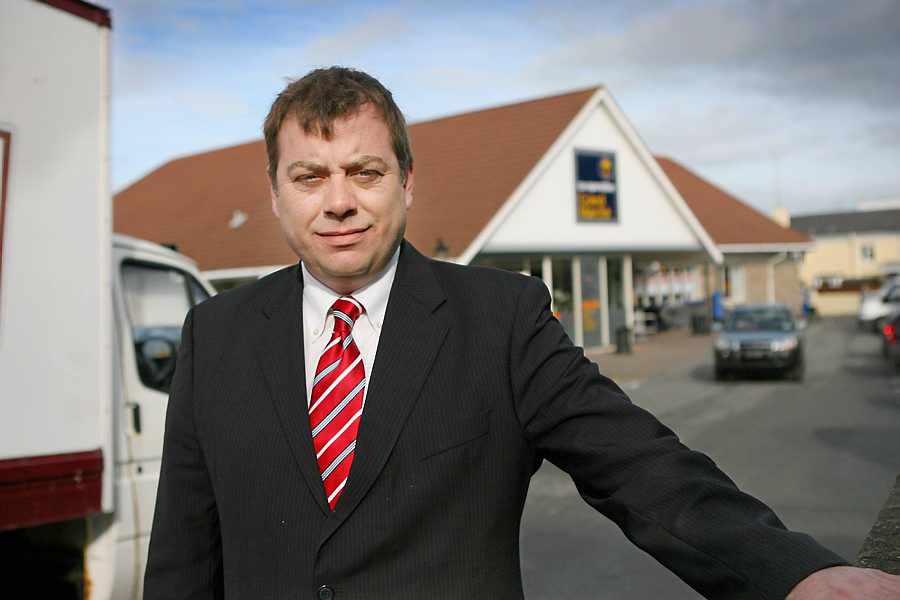 Highlights From The Annual Members' Meeting 2015
Healthcare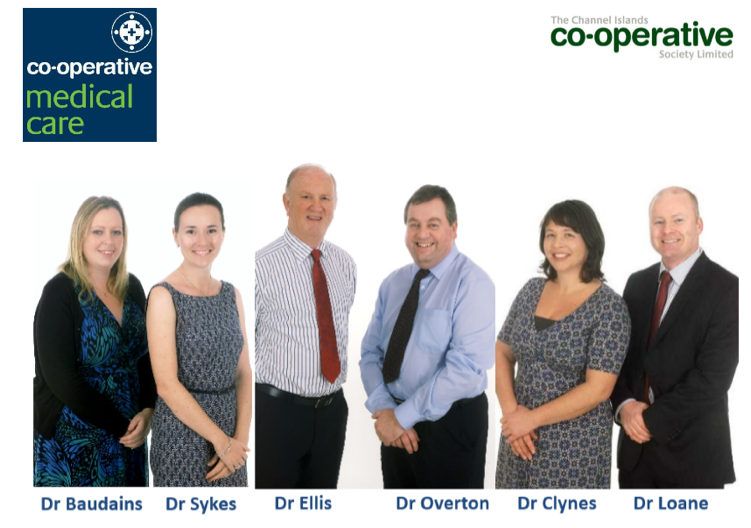 In terms of member healthcare and access to doctors, our members informed us that they would like their healthcare to be more affordable, transparent and easily accessible.
It was becoming increasingly clear that the Society could leverage its scale and experience to address these issues and offer a new, more affordable medical care service for members. Simply put, we realised we could help, so we did. The implications of our Co-operative Medical Care are very wide-reaching, and our members now have access to the best professional medical care for the lowest-cost.
Governance
Although the Board and Management had more than our fair share of ups and downs, we emerged as a strong team, and one that delivers. Last year we reviewed our governance arrangements. We tasked the two vice presidents to form Sub Committees, one to look at Board and Executive communications, the other to look at Governance. With over 1,000 employees and over 100,000 Members we feel our Directors should take their job very seriously, so we have now introduced core competency tests which each Director must now pass before they can take a seat at the Board, a new framework that will improve the overall effectiveness of the board and how we operate.
We will be discussing further enhancements to our Governance Structure with our Members at a Special Members' Meeting.
Changes
The retail industry is an intensely competitive industry, and one that has been going through a big structural shift, both locally and internationally.
We predicted the change of people's shopping habits as our customers continue to use more convenient local shopping options. We're now seeing our smaller stores becoming stronger and more integral to the business as a result.
In reaction to this change in consumer habits, we constructed the new locale store in Grouville, obtained the GT Cars site in Guernsey, which will eventually become the new Co-op En Route. We have also upgraded some of our existing stores including our Jersey Maufant Store. We will continue to upgrade our facilities, seek new opportunities and review each element of our business to cater to our growing membership needs.
Read more about the changes we made here:
With many consumers struggling to make ends meet, the effective control of our cost base is of significant importance.
Property and Developments
Your Society continues to identify new opportunities to maintain its business momentum. Standing still is not an option. The following business developments were completed or put into progress during the last financial year and we will continue to provide updates and developments as they happen.
Argent Funeral Care, Guernsey - We are proud to be setting the new standard for End of Life care in Guernsey. So we were delighted to welcome members of the community to the opening of the Society's first dedicated funeral home in Guernsey last June. I am pleased to say that our colleagues at Argent have settled in really well and business is growing nicely.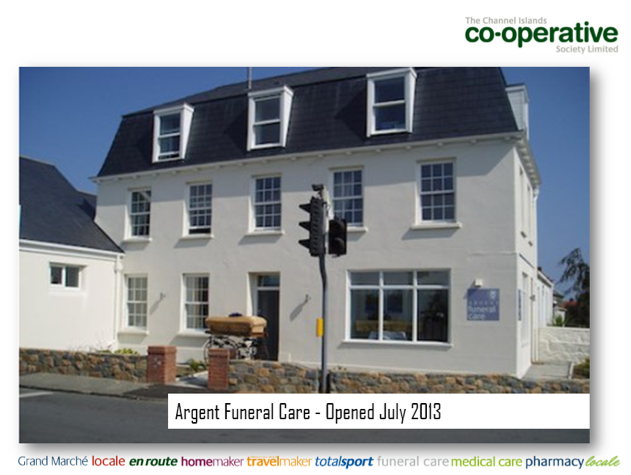 Grouville, Jersey - The new locale store in Grouville opened in February, 2015 and sales have significantly exceeded expectations. The store incorporates a number of innovations such as product label magnifiers – the I-viewer, digital shelf labels, and electricity generating solar panels in the roof. Read more about this here: Percentage for Art: Our Way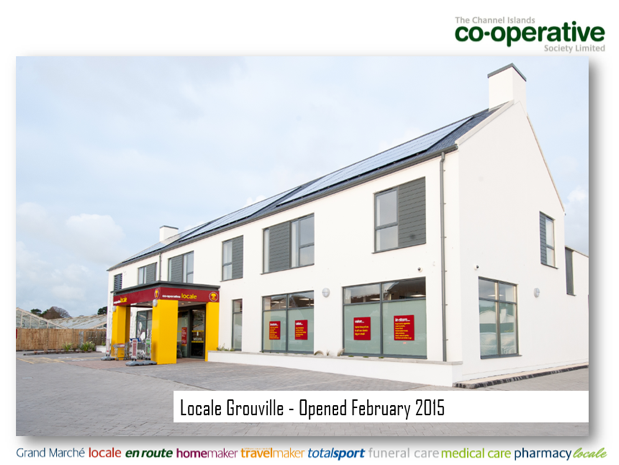 Charing Cross, Jersey – After almost 20 years of trying we finally received planning permission to restore and develop the Charing Cross site in Jersey. The plans include a new locale store, another shop unit, a lease deal with Premier Inn, the restoration of a number of heritage properties and restoration of the iconic image of the HMV logo on Dumaresq Street. Read more here: Designing a Charing Cross for & with our Community.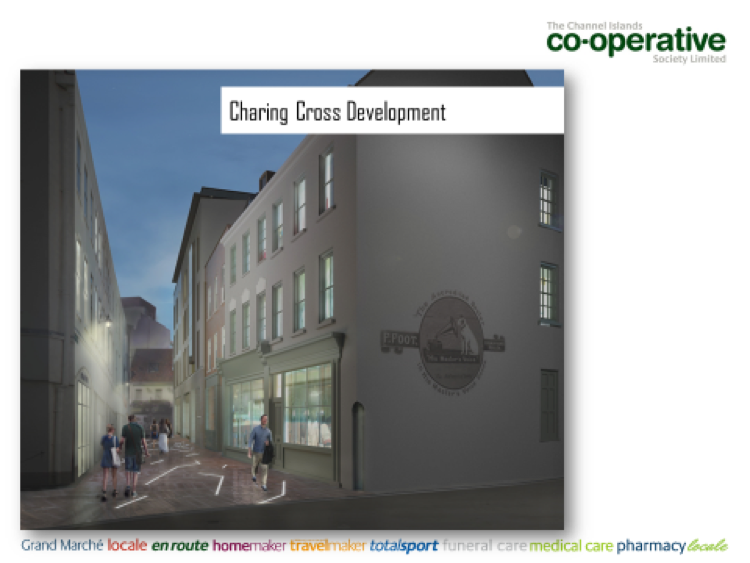 Your Society recognises the importance of embracing an opportunity to engage with our talented community to produce something that is relevant to Jersey and that will leave a cultural legacy for future generations.
En Route, Guernsey - This site was developed in response to listening to our members about how they like to buy fuel. Specifically, the location of the petrol station. The store will be located on Les Bas Courtils Rad, one of the busiest roads in Guernsey. The new site means that Jersey and Guernsey have equal potential. Customer convenience is what En Routes are all about, after all! En Route to more convenience in Guernsey
We remain aware that pricing is still critical. Since dramatically lowering our fuel prices at the end of 2012 we have seen marked upturn in sales in our En Routes, particularly in Guernsey, and this new En Route will maintain our strategy of lower pricing.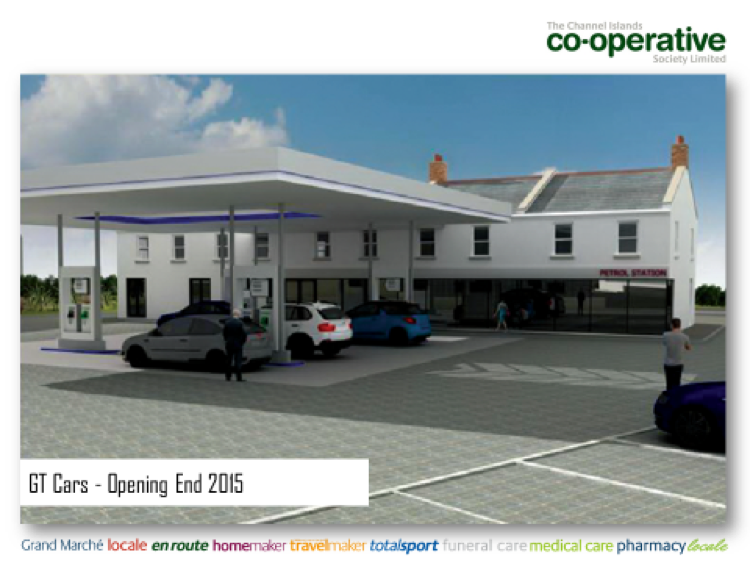 So there we have it; quite a list of projects! Some new developments in the pipeline and others completed. The list will, I am sure, continue to change as your society's Board and the management team respond to new challenges and to opportunities. Watch this space.
Community
The Co-op has always lead the way in our policy of Corporate Social Responsibility. In 2014 our Society raised an amazing £215,000 for charity between both islands. Some of the community and charity projects we have been involved with include:
Plastic bag 'Penny Back' Scheme - We raised funds for Jersey Hospice and this has now evolved into our Eco Fund project. However, I'm delighted that our Members donated an awesome £8,000 to Jersey Hospice collection boxes in store.
Eco Fund - Rozel Pond Project, Jersey - In 2008 we decided to begin charging for our plastic bags in order to be more environmentally conscious and donated the resulting funds to community projects. In 2014 over £14,500 was distributed amongst several initiatives.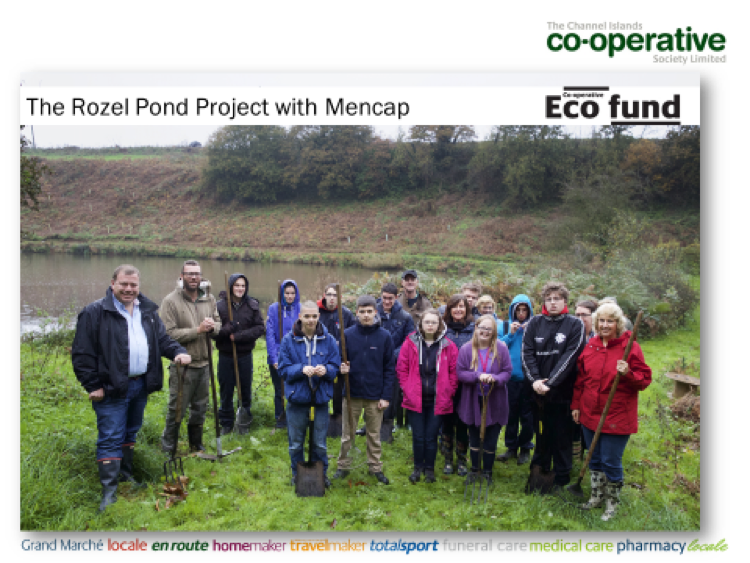 Eco Fund - St Saviours Community Centre, Guernsey – The garden project were given close to £3000 to fell five large trees that had become dangerous. They will be replaced by native trees, to attract wildlife. A second entrance is also being created to encourage more people to visit the centre.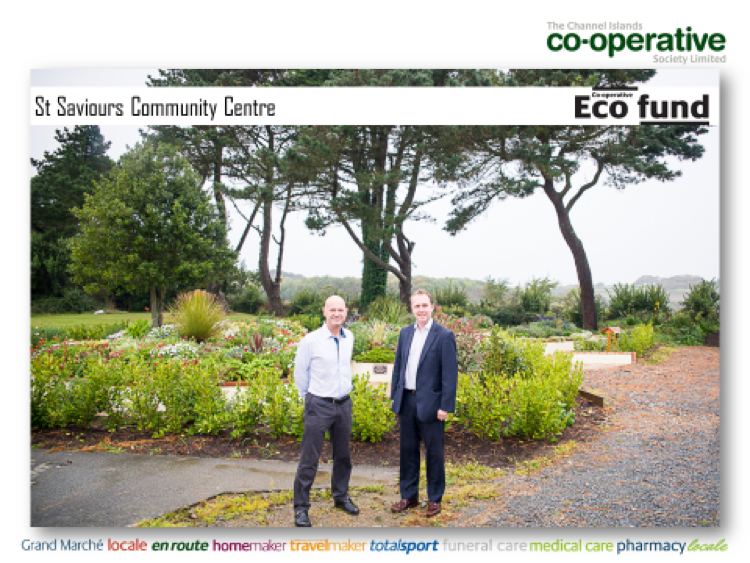 Helping Hands - Art in the Frame, Jersey - In 2014, £16,000 was donated to 35 local causes through our Annual Helping Hand initiative. The Creative Arts Alliance at the Harbour Gallery used our donation to buy three new sewing machines to offer art- textile opportunities to Jersey Youths.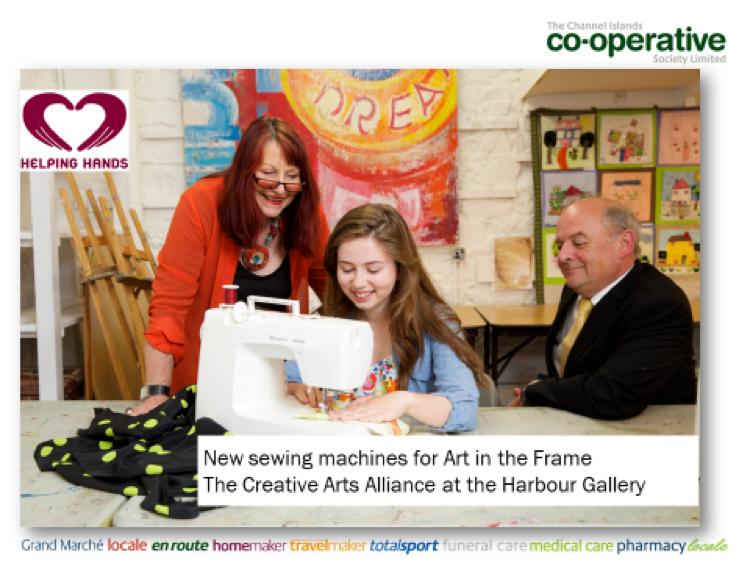 Helping Hands - Les Voies School, Guernsey - This year Les Voies School in Guernsey received £500 from the Society's fund. Local secondary school students used the funds to create an outdoor learning space and sensory garden for primary school children.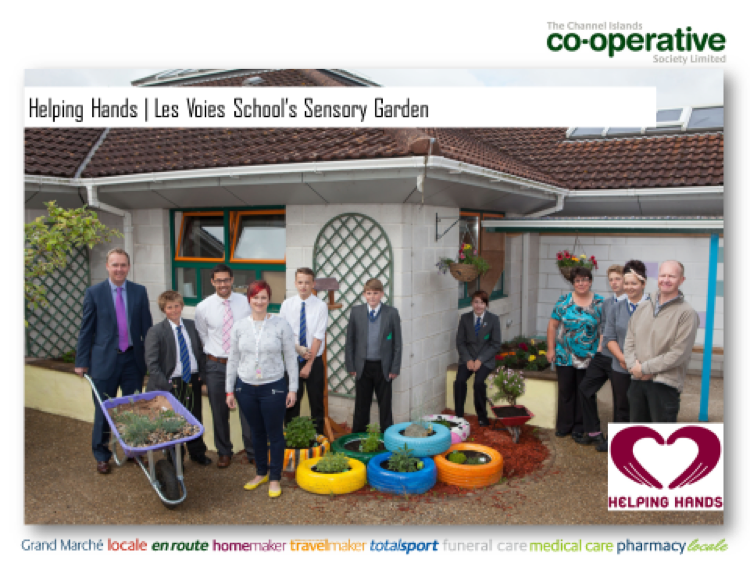 Community Store of the Year, Jersey - We must not forget our marvellous staff who, on their own initiative, raise funds for their chosen charities. Here are some of our Community Store of the Year Award winners from St Peters Grand Marché, presenting funds to Beach Ability who provide special wheelchairs at Le Braye so disabled people can have access to visit our Islands' beaches safely.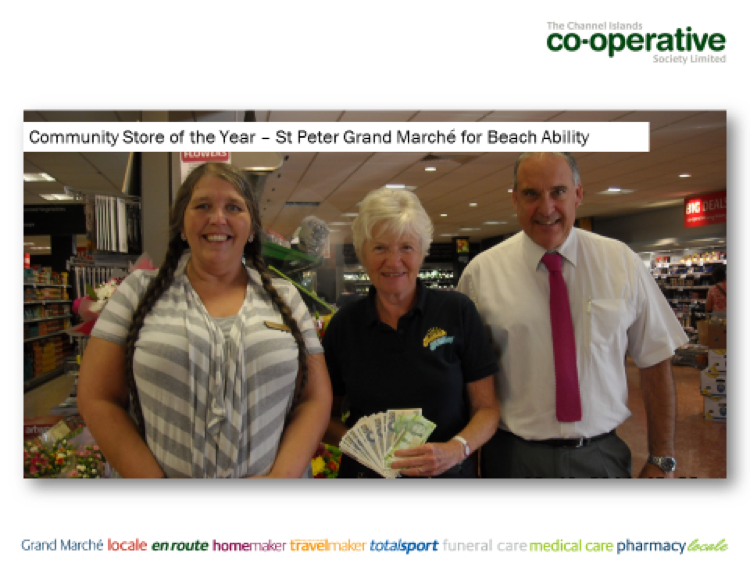 Community Arts Project - Grouville Locale, Jersey – Grouville artist Chris Clifford helped to take 14 children aged 8 to 11 a day of learning in Grouville Marsh's flora and fauna where they produced sketches such as these. These sketches were faithfully converted by a local businesses into enormous pieces, to provide a striking art installation wrapping around our new Grouville Locale. Read more here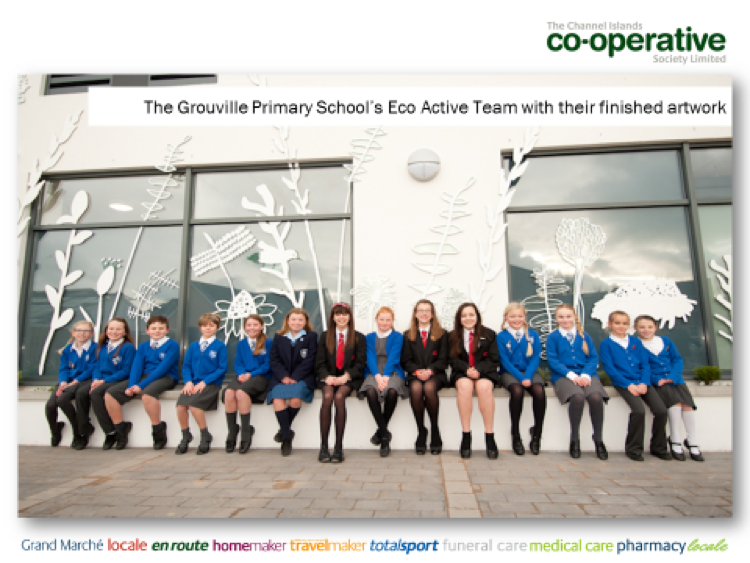 Eco Fund Information Boards, Jersey – Our Eco Fund also helped with the installation of two information boards to inform walkers what species may be found on the Grouville Marsh and Common.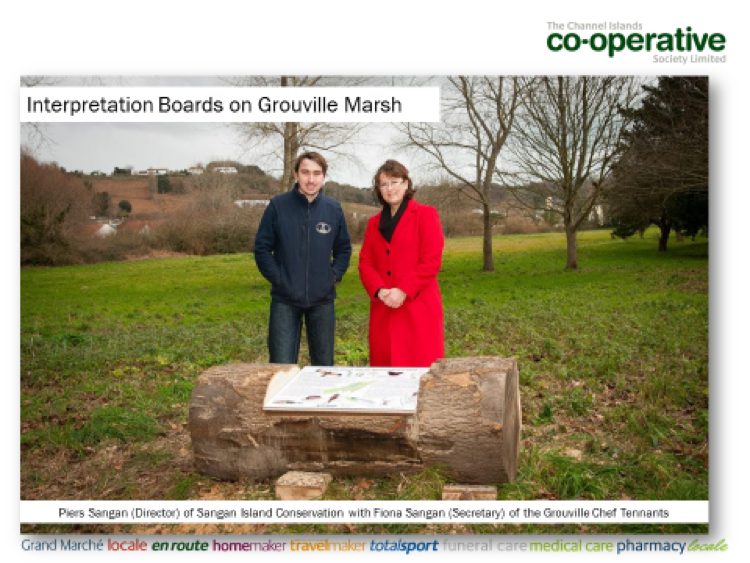 Bailiff's Cross Stone, Guernsey - We helped to restore the Bailiff's Cross Stone. This historic stone is around 700 years old and is now a protected monument.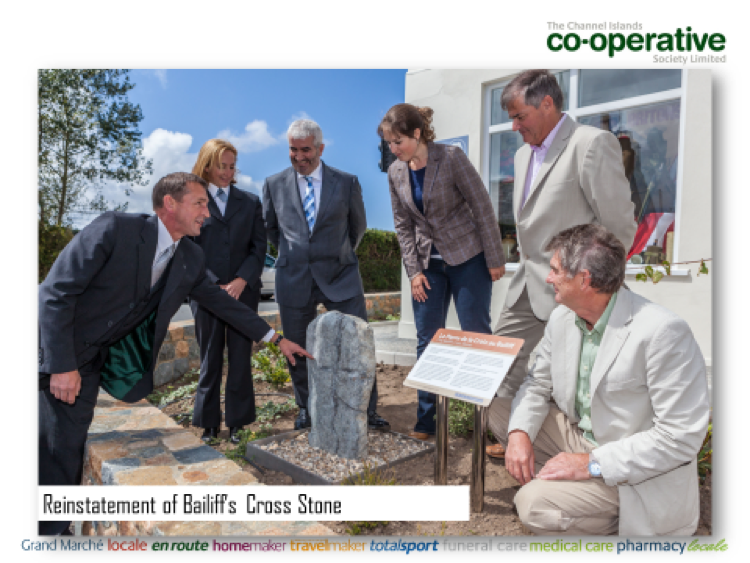 Herm Crane, Guernsey - This was an unusual one! We supported the National Trust Guernsey to restore the Herm Crane. It loaded granite onto boats for over 130 years, and has now been restored to its former glory. Read more here: Giving Herm a Helping Hand .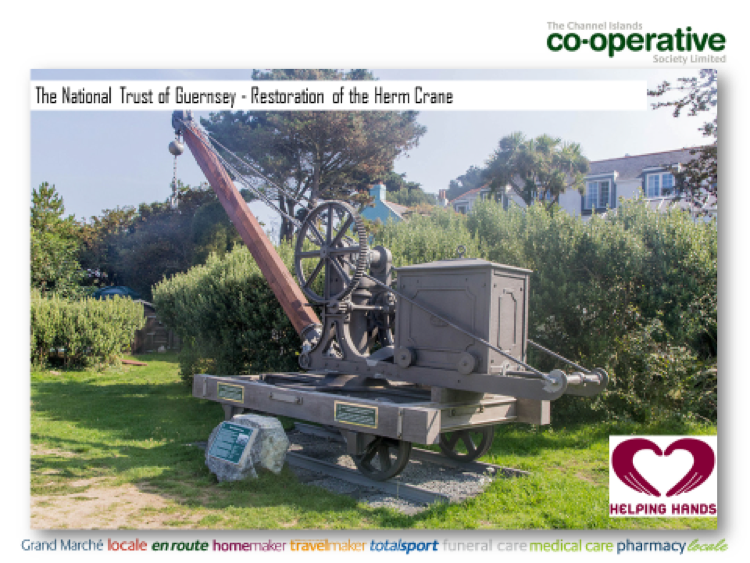 La Nouvelle Maraitaine Residents, Guernsey - The Society has worked closely with support staff at La Nouvelle Maraitaine to develop a shopping service for the tenants. Orders are collected on a weekly basis, then faxed or emailed to the Grand Marché St Sampson for delivery directly to tenants' flats, in return for a small delivery charge.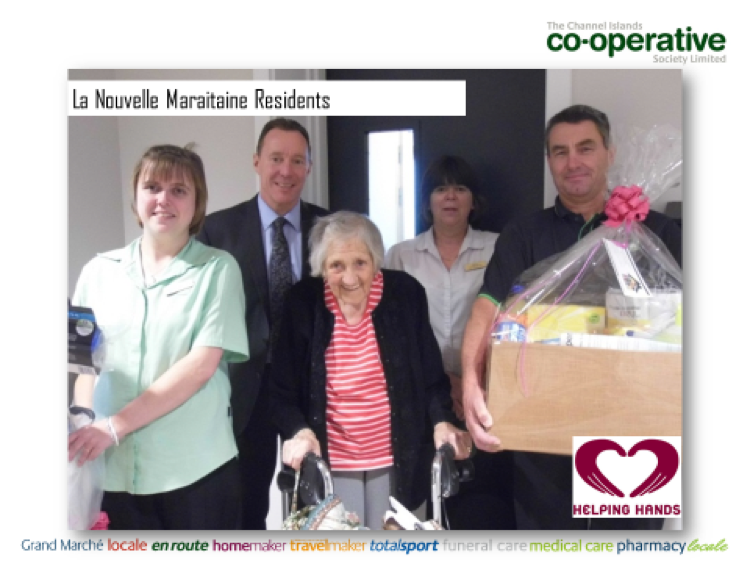 The range of community activities your Society supports are wide-reaching and varied.
On a smaller scale, in 2014 across our Channel Island stores, we supported 100 Charities, Schools and organisations to raise money by permitting bag packing, flag days and other fundraising events.