A River of Light for St Helier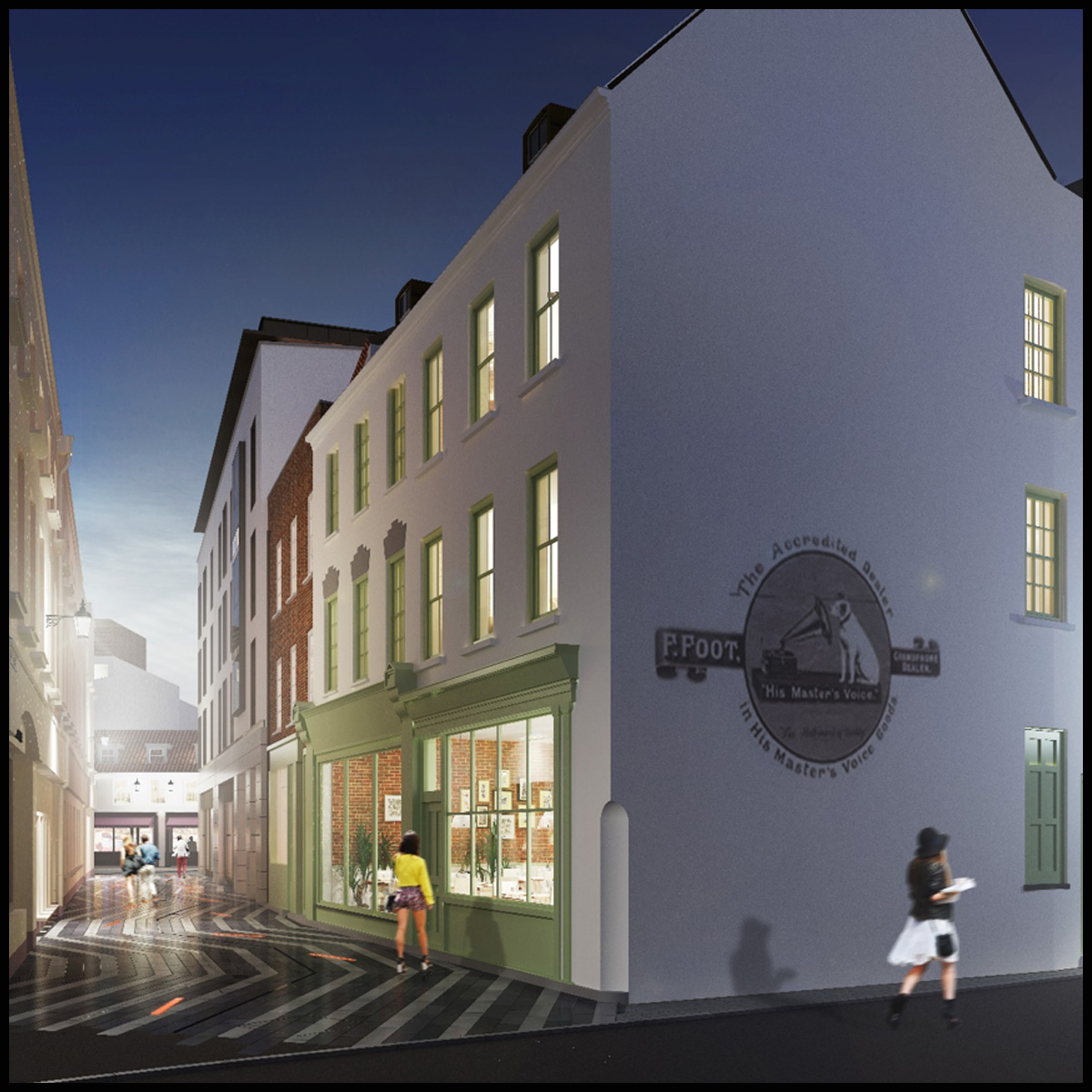 I've had the pleasure of working on some exciting and unique community projects in my time at the Society, and our plans to regenerate Pitt Street are no exception.
The street, which runs from Dumaresq Street to Charing Cross, will be rejuvenated as part of the Charing Cross development - the first stages of which will begin later this year.
We aim to completely transform Pitt Street, turning it into a striking public art installation, incorporating new paving designs, carvings of historical text and embedded lighting to turn the street into a river of light. Symbolically, the installation will represent Le Grande Douet, an ancient stream that ran right through the Charing Cross area.
The historical text carvings will be set out chronologically, creating a timeline covering 1000 years of our towns development. This will include important moments in St Helier's architectural, military, cultural, political and religious history, from Jersey's infancy right the way through to the present day.
Of course our 'stream of history' wouldn't feel quite complete without addressing our future, so we're going to get inspiration from the ones we hold St Helier on loan from: our kids. From this Autumn up until the end of the year, we're going to be working closely with primary school children from Rouge Bouillon School to get the next generation's perspective on St Helier.
The children will be taking part in special history lessons so that they understand these important moments in our capital's story, and at the end of the project we'll be asking them to tell us their hopes and aspirations for St Helier. These dreams will then take pride of place at the South Side as permanent carvings, representing the future, and the next stage in our town's development.
Development works at Charing Cross won't be complete until 2018, so it'll be a little while before the children can see their ideas come to life. In the meantime, I'm sure they will find no shortage of inspiration as they learn all about our capital's colourful history!
I'm delighted we're playing a part in creating such a meaningful landmark designed by and for our community. What a wonderful thing for our children to be able to see their imagination play a permanent part in lighting up St Helier's future, and what a wonderful way for all of us to learn more about and appreciate our capital. Truly a river of light!
I'd like to give special thanks to Chris Clifford, Director of Private & Public Ltd, and Siobhann Macleod, Designer at Axis Mason, for their vision on this project.