A Sparkling 60 for The Society

Later this year we plan on celebrating the 60th Anniversary of our Channel Islands Co-operative. Of course, both the Jersey and Guernsey Societies predate this anniversary but this is like a Diamond Wedding for us. And an opportunity to recognise and celebrate a special union.
Our business obviously looked very different in 1955, with only two stores operating in each island. In Jersey, we had Charing Cross (inevitably) and Georgetown. These stores were supported by a dispatch unit and offices on Don Road, our Bakery at Goose Green Marsh and the motor garage and workshop in Val Plaisant.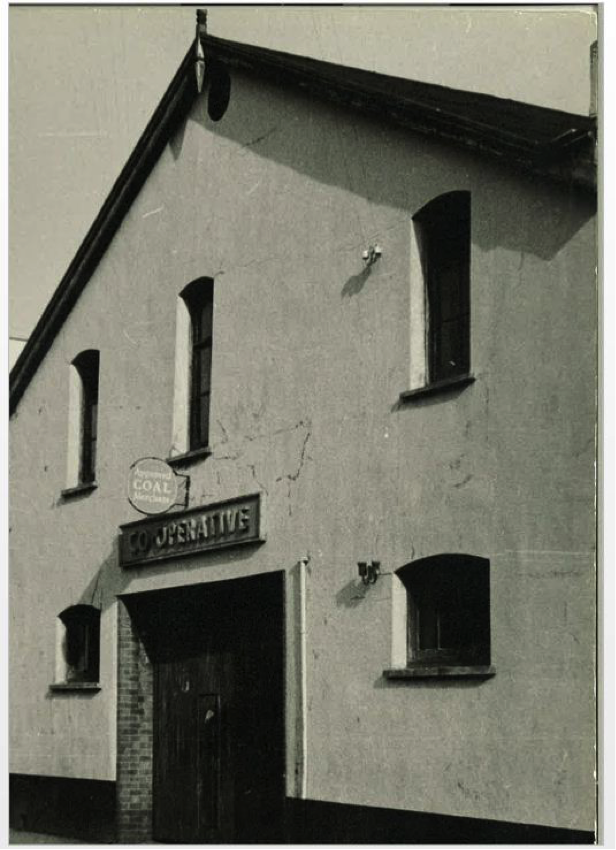 The Coal Store at Georgetown later to become a store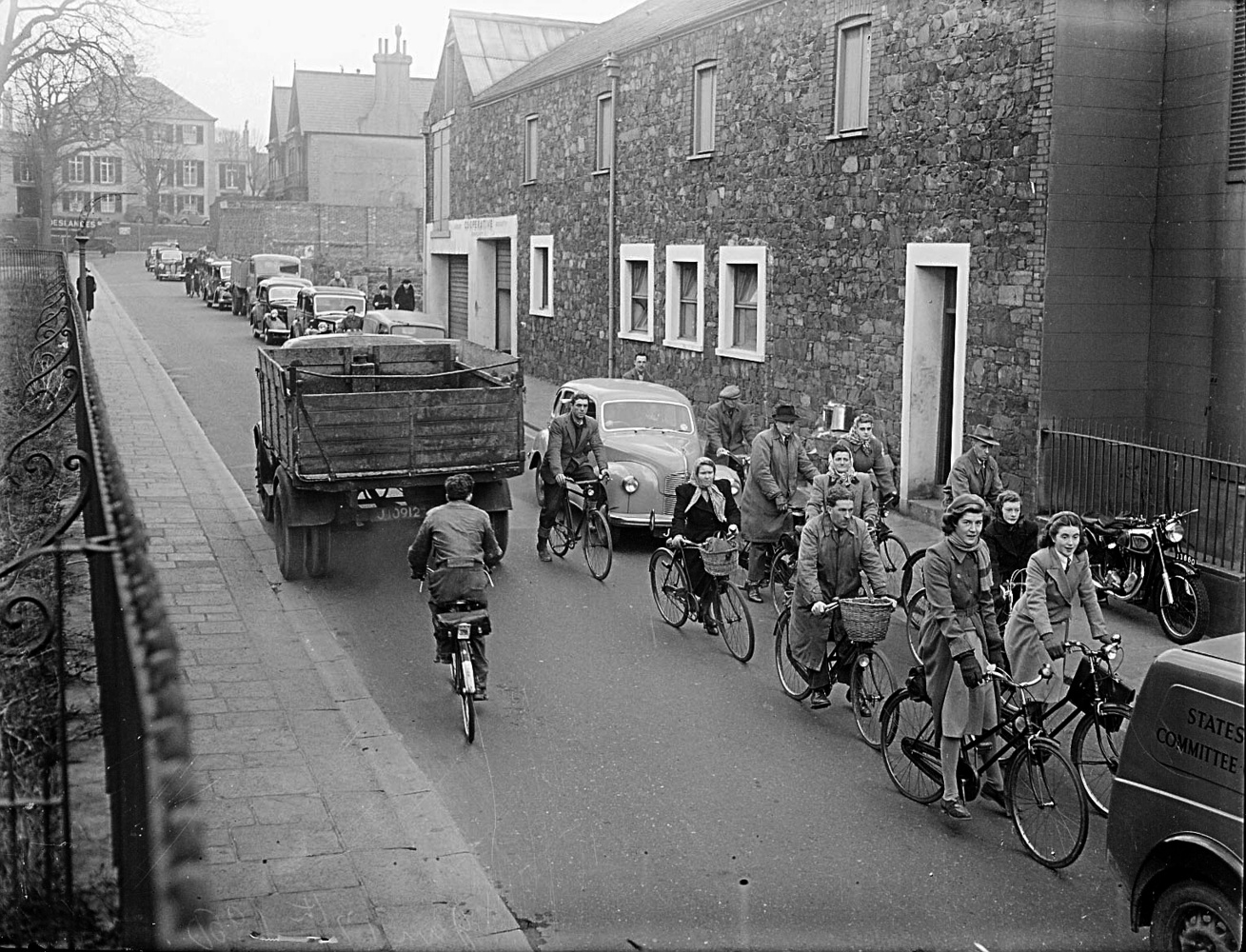 Morning rush hour by the Don Road Order and Despatch (©Jersey Evening Post)
In Guernsey, the business traded from Market Street and Nocq Road in St Sampson but was supported brilliantly by the fleet of mobile shops, an innovation that was quickly introduced in Jersey. Our record turnover in 1955 was £178,000. So in 60 years we have grown our business by 1,000 times!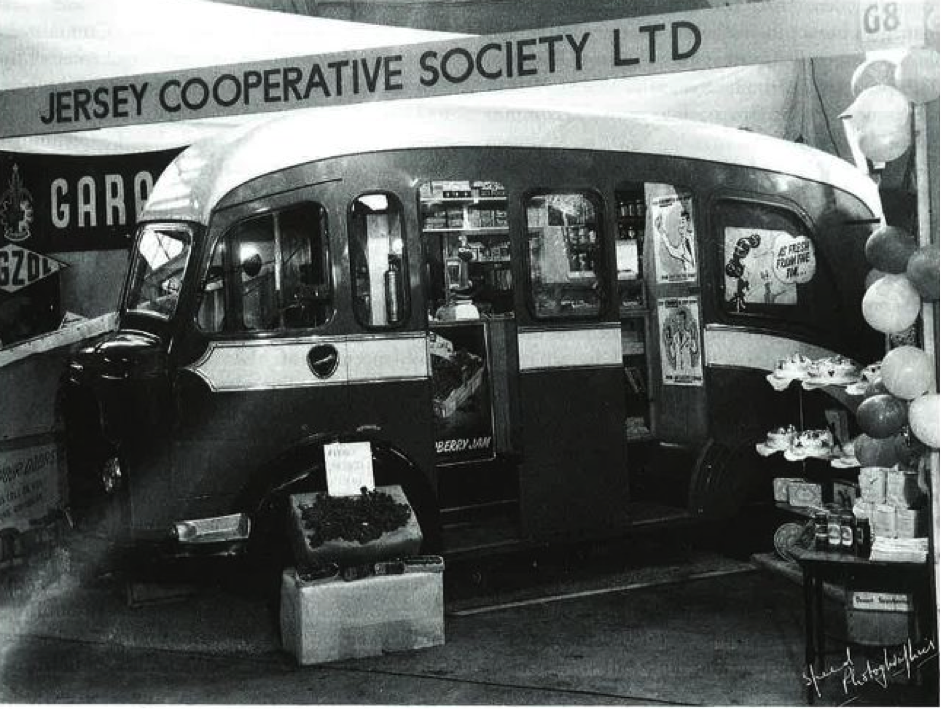 The Jersey Society's mobile shop with an enticing display of produce (photo Speed Photographics)
Rationing had just ended, inflation was at a record low (3%) and a more diverse range of tastes had to be catered for. However, even combined, the Society was a relative minnow in those days, with businesses such as Le Riche Stores much, much bigger. Nevertheless, this union created the foundation for growth.
Our membership has increased from 5,600 members in 1955 to nearly 121,000 in 2015.
The combined business was to invest in a new trading unit at Rectory House in Guernsey, refurbish its bakery in Jersey (where the staff were terrorised by wasps), introduce new refrigerated units into all stores which sold meat and diversify into Non Food retail before 1960.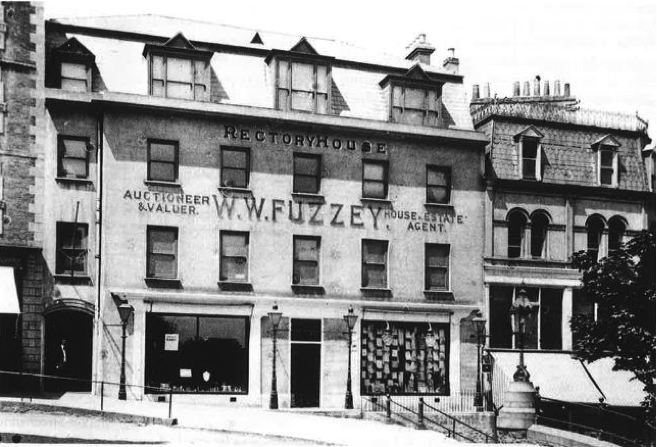 Rectory House in St Peter Port before it was converted by the Society
Being a member owned organisation, we wanted to reflect on the anniversary with you. We will shortly be seeking members to apply to participate in an event to explore our next 60 years. I would be delighted to hear your ideas so that, together, we can build a legacy our grandchildren will be proud to inherit.