Children are the future generation – we must celebrate them
Every year Variety – the Children's Charity of Jersey hold the Young Star of the Year Awards, to recognise and celebrate those children within our community who go out of their way to support our local community and their families. These children make a real difference to the lives of others and their achievements inspire us.
Some years ago, Variety approached me and asked if The Channel Islands Co-operative Society would be willing to support the awards and it didn't take me long to agree. After all, 'making a difference' is at the heart of everything we do.
Your Society have been proud sponsors of these awards for the past nine years and we believe that these children, and the fantastic work Variety does, should not only be celebrated but shouted from the rooftops…
The future of our community is our children which is why I am proud to work alongside such an important charity which does so much for the Island's children – our future generation.
Colin Macleod
The Variety at Work programme financially supports Islanders in need:
Variety at Work is the welfare part of the charity which helps support families financially who may be struggling to buy items such as school uniform, funding for school trips, food, nappies, bedding and specialist equipment.
Jeanette Pinel, who runs the Variety at Work programme which directly supports Islanders in need, said that these children are the 'most vulnerable children in the most distressing and sad situations.'
Last year the charity, which is part of a worldwide organisation, has also provided carpets for children's bedrooms, washing machines, cookers and a fridge to those without the income to buy these essential items. They have paid for children to join holiday clubs when their parents were ill or in hospital and they have supported a little girl recover from a brain injury.
Last year Variety spent £50,000 to help 327 families, including 702 children. The charity rely entirely on donations and sponsorship from local businesses.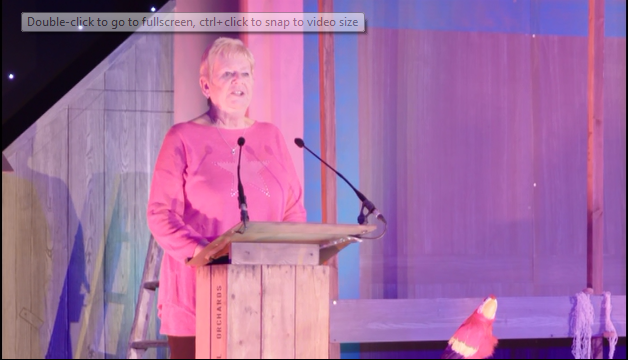 Here Sandra Auckland, joint chief barker of the Jersey charity, explains why the Variety Young Star of the Year Awards are so important:
Milo, last year's winner, cares for his mum on a daily basis and he thinks he's like every other child. These children, like Milo, deserve to be appreciated and for others to say 'thank you.' There is one girl we awarded who volunteers over 100 hours for St John's ambulance and she helps at the Hospice shop. It's amazing what she does for the community.
The awards are such a lovely event and it's wonderful that all the finalists' families come along for their special day.
Last year Jersey's Lieutenant Governor, Air Chief Marshal Sir Stephen Dalton and Lady Dalton came to the event and they were so blown away by it that they asked us to come and hold the awards at Government House this year.
The awards are now in their ninth year and without our sponsors this event wouldn't be possible. The Co-op's (and Colin's) support has been fantastic throughout and together we have seen the awards ceremony grow to what it is now.
What is Variety?
Variety is an international charity which was started in Pittsburg, America. A group of performers were playing cards backstage after a performance and they heard a baby crying. They then discovered a one-month-old girl who had a note pinned to her dress.
The note said: 'Please take care of my baby. Her name is Catherine. I can no longer take care of her. I have eight others. My husband is out of work. She was born on Thanksgiving Day. I have always heard of the goodness of show business people and pray to God that you will look after her.
Signed a heart-broken mother.'
The group paid for the little girl's education whose name was Catherine Variety Sheridan and is where the name of the charity comes from. The story made front pages across America and the charity has grown since then and is now helping children across the world.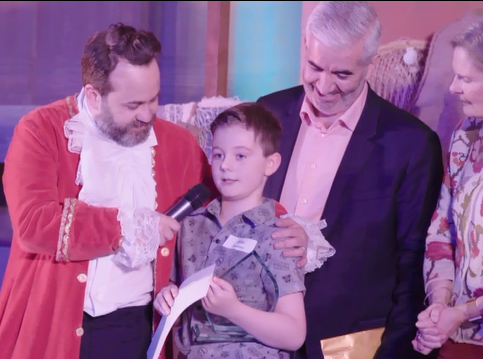 The Variety Young Star of the Year Awards take place at Government House on Sunday 9 June.
Sandra ends: 'I have been involved with Variety for 30 years. My dad was always involved with charities and had a pot of money on his shop counter and whenever money was needed he would help local people. I would love him to see what I am doing now. I like to think I am following in my dad's footsteps.'
To find out more about Variety visit: https://www.varietyjersey.org.je