Dealing with the Disconnect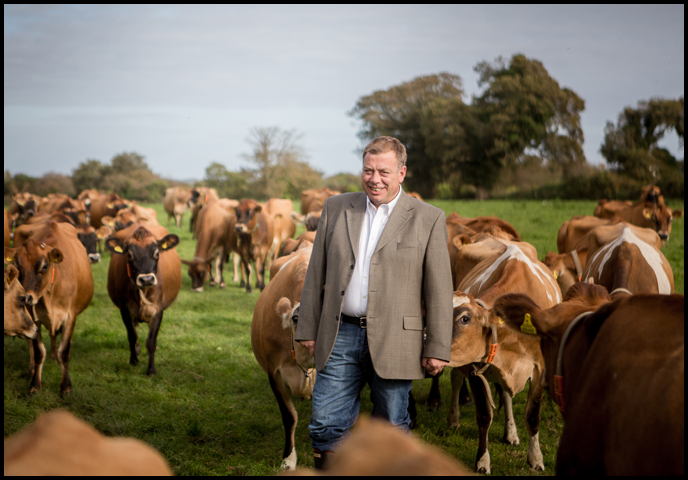 "What do you want to be when you grow up?"
My two boys love this question. Aged 7 and 4, you can be whatever you want. Swashbuckling adventures fill their minds, tripping up their developing vocabularies as they urgently respond.
All parents try to give their children the best start in life, instilling the belief that anything is possible. We put them first. We become servants to them, taking them where they need to be, organising our time around them. Going out of our way; helping them create their futures.
"Where do you want to be when you grow up?"
This is a bit trickier. Harris fancies Majorca at the moment and Lewis imagines living at Legoland. Places where they enjoy life. Places that enrich them.
When they do grow up, will the Channel Islands be among those places? Well, that's up to us. Will we have succeeded in developing a more diverse economy, providing wider choices for them? Will we have preserved and developed what makes our islands distinct?
To succeed, we have to deal with the disconnect. The difference between what we say and what we do. I don't know anyone who thinks supporting local growers or other local businesses is a bad idea. The trouble is we don't always behave in that way.
Take food, for example. Yes, local food can be less convenient – you have to wash or peel it yourself. It is less available and sometimes it is slightly more expensive. But, aren't the benefits worth going out of our way for?
Consumers shouldn't take all the responsibility though. More retailers should support it. Producers could do more too. There are many more products that could be grown here but aren't. What about further processed? All those tomatoes, yet no pasta sauce? Where is the innovation? In an island full of wonderful restaurants, we clearly have the expertise.
Our islands are special. Not just because of the beautiful views we enjoy but also our sense of togetherness.
Our locally owned businesses strengthen our communities, linking us in a web of economic and social relationships. They support local causes. They create jobs, benefitting us all. They recycle a much larger share of their revenue back into the local economy. And, local ownership ensures that important decisions are made by the people who feel their impact.
In an increasingly homogenised world, communities that preserve their one-of-a-kind businesses and distinctive character have an obvious advantage. They are good places to be.
So, let's deal with our disconnect. And, let's get after those opportunities.
My two boys are my heart. They are becoming wonderful people. Loving and curious, kind and strong.
I just hope that they want to be here when they grow up.