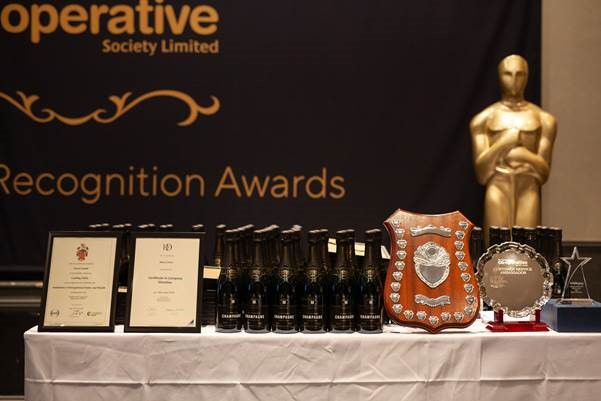 Each year I look forward to the Society's Annual Rewards and Recognition Awards event as this for me is the standout event in our corporate calendar. And, this year's event did not disappoint!
This special event gives us a chance to get together and celebrate the efforts of our pan-island colleagues and teams over the past year, and to share some remarkable stories of their achievements.
Here's a highlight of main awards from the evening:
• Store of the Year 2018: En Route L'Aumone
• Best Christmas Store: Locale St Brelade
Long Service Awards
• 10 Years = 20 colleagues
• 20 Years = 2 colleagues
• 30 Years = 2 colleagues
• 40 Years = 1 colleague
We believe in being proactive about celebrating success – shouting loudly about achievement and we encourage our colleagues to develop themselves and their careers in the Society. In 2018, over 10,300 hours were invested in training - that's a whopping 941 colleagues attending different internal or external classroom events with 46 achieving significant training qualifications.
Our Recognition Awards showed us lots of great examples of how our colleagues really do 'make a difference' by living and breathing our Co-operative Values: Co-operation, Openness, Passion, Empowerment and Recognition.
If I gave everyone a mention you'd be reading this blog for ages so to name but a few, Jenny Bradshaw and Becky Hay won the award for Endless Dedication to Customer Service as well as the award for Commitment to Delivering Excellent Internal Customer Service and Living the Values.
Becky Hay and Jenny Bradshaw with Society President, Ben Shenton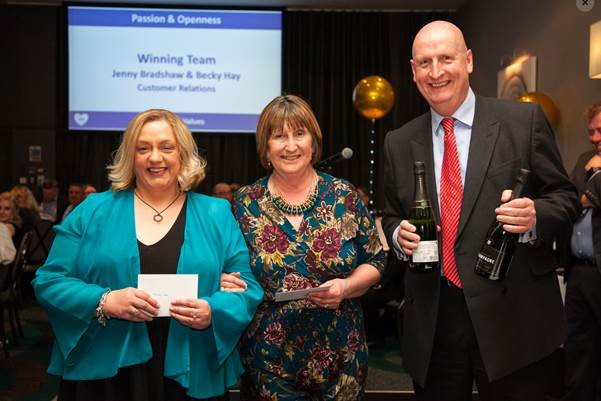 And, Sergio Marcelino, manager of Jersey's St Peter En Route, a dedicated Meals on Wheels' volunteer deservedly won this year's Ambassador of the Year Award.
Sergio Marcelino with Society President, Ben Shenton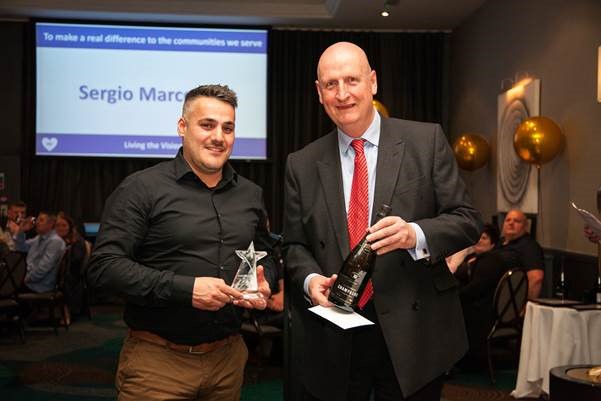 We have some great people in this business and together we make up our great Society.
And, when you're part of something different, unique, meaningful, it gives you a sense of purpose, pride and belonging. Believing in the value of belonging has shaped our Society since we opened our first store in 1919. It's why we put purpose before profit every day of the week and remains at the heart of what we do, today and tomorrow.
After all, belonging is everything…