The Changing Fascia of Retail

It wasn't that long ago that I started out on my career in retail. But, looking back now, the retail landscape has changed beyond recognition in that time.
And, with the announcement that Morrison's will be making a return to our islands, albeit in the shape of their embryonic 'Daily' fascia, further change is afoot.
There must have been a few sleepless nights at Sandpiper in recent months. They'd just finished rebranding many of the former Costcutter and Checkers stores as Food Halls when they found out that the UK Co-op (not us) had bought NISA - their buying group and distribution network. The Co-op was going to take over supplying NISA stores, and the NISA Heritage range of own-brand products was going to be phased-out and potentially replaced with Co-op own-brand lines. Food Halls supplied by the Co-op? With Co-op branded products on the shelves, but not owned by members? That was going to be tricky to explain to islanders.
Admittedly the acquisition of NISA by our cousins in the UK caused a fair bit of head-scratching here at the Channel Islands Coop HQ. Although we are part of the same buying group and distribution network as the UK Coop - as an independent Society, we aren't always "in the know" when it comes to their future commercial plans. We were faced with the possibility that Sandpiper's Food Halls might start selling Co-op own-brand products. There was even a small chance that they could become a franchise of the UK Coop further down the road. The retail sector is evolving so quickly that almost anything seems possible nowadays.
Should you be able to say you're a Co-op if you aren't? Or sell Co-op branded products if a share of your profits doesn't go back to members? Who you are, and what you stand for is important as a business. I don't think you can just slap on a new badge, buy-in a whole new set of values and say "this is who we are now". People won't believe it.
As it turned out, Sandpiper are making a bold change and are walking away from their local Food Hall brand and with it the remnants of their local identity. And although it will mean that some decisions are made by someone behind a desk in Bradford – it was an understandable move.
The return of Morrison's shows that the islands are not immune to the forces of change that are shaping grocery retail in the UK and beyond.
For traditional retailers who want to stay competitive, achieving greater scale is a top priority. More stores allow you to expand your reach into new communities; it increases your buying power to improve prices and promotions, and it gets more of your products into more baskets. The simplest way to do this is by buying more stores or by supplying someone else's stores. Over the last 18 months, the UK Coop has acquired the buying group NISA (which will enable it to supply over 1000 independently owned convenience stores); Tesco has acquired the UK's largest wholesaler Booker, for £3.7bn; and Morrison's has begun supplying wholesale to Amazon. Morrison's have also created a small but growing franchise operation which will enable it to supply independent retailers, albeit potentially at a reported considerable price premium. Time will tell whether the 'easy to promise' price reductions will flow through later in the year, when the Morrison's Daily franchise lands on the island.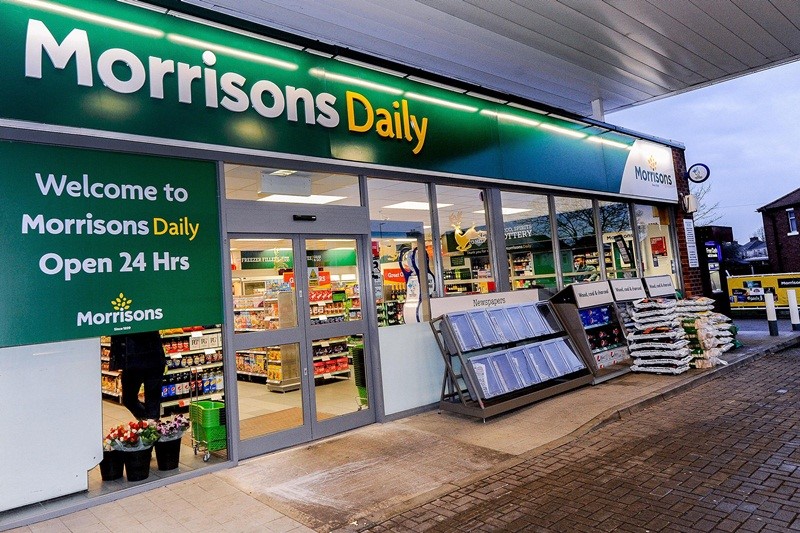 And so with the demise of the Food Hall brand – aside from ourselves at your Co-operative, the last traces of the old Jersey supermarket brands are disappearing. Gone are the memories of when I started my career, when brands like Benest's of Millbrook and Fineprice, Besants, Le Riches and Lipton of Jersey were competitors. And, whilst I'm looking forward to describing our Coop as "unique" and "truly local" more often, the disappearance of so many of our local independent grocery chains is not something I feel like celebrating. UK Chains simply do not have the same positive local impact as businesses owned locally. Fact. Those of us still standing will need to face the challenges ahead and move with the times. Now, we have a fiercely competitive market served by or through big multinational brands. Waitrose, Iceland, Asda, M&S and Tesco are all here in some shape. Aside from a small M&S presence, none of these were here 30 years ago.
Local retailers will continue to face increased pressures from UK brands and online retailers – not helped by the abject failure of the States to address the issue of GST-dodging imports. However, to succeed, your Co-operative has always seen competition as an opportunity, rather than a threat. Competition can inspire us to find new and different ways of serving our customers; it encourages us to develop new products and services in partnership with our local suppliers; it helps us become more innovative and more efficient. It makes us focus on what makes us different, what makes us special in the eyes of our customers – and how we can be even better at it.
And as consumers, we have a responsibility too. If we don't want to live in "Anytown, UK" with a homogenous high street and cookie-cutter neighbourhood stores, we'll need to be mindful about where we spend our money. If someone's doing something different and special let's get out and support them.