The Next Step for our Jersey Flagship – Welcoming Dunelm to Grand Marché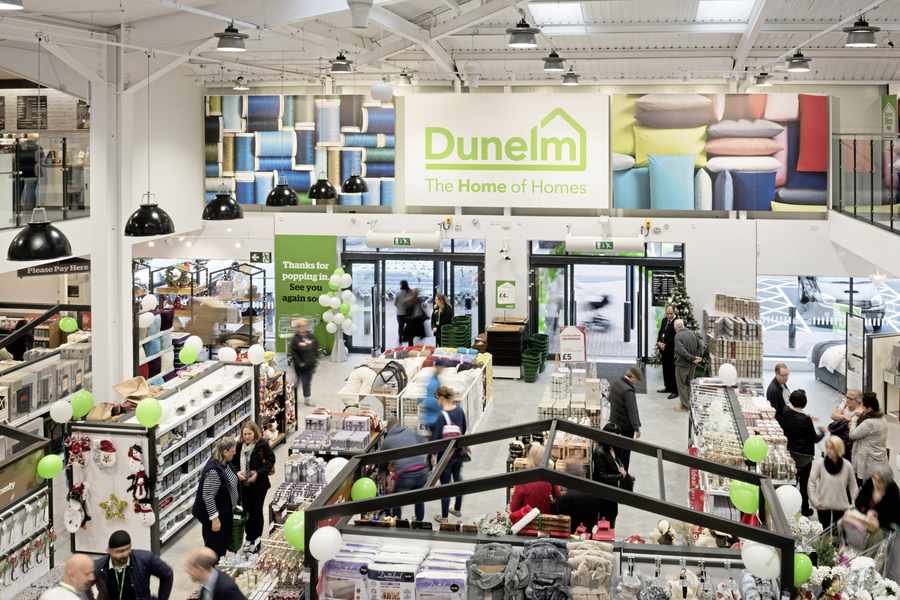 Six months ago, we announced that we were looking to improve and modernise our Grand Marché store in St. Helier, and were seeking interested partners to provide our customers with a greater choice of home furnishings and general merchandise. This week, I am pleased to reveal that market-leading UK retailer, Dunelm will be moving to the first floor of Grand Marché.
Our Homemaker offering will be refocused on areas that we believe will make a real difference to our members. Our range of household items, electricals, white goods, nursery products and toys are being relocated to a new purpose-designed location within Grand Marché St Helier as part of our plans to modernise our largest store and reshape our business for the future.
We believe this is the right decision – for both the Society and the Island. To keep you all in the loop, I wanted to discuss how we came to this decision and how it may impact you as loyal customers and members.
Homemaker – A question of scale
Despite our fantastic range and dedicated team at Homemaker, competition from larger UK and online retailers is undeniably fierce. Our UK food supply chain does not carry homeware products, so we operate our own depot and supply chain for Homemaker. The complexity of this operation has made it a challenge to compete with larger retailers in terms of breadth and depth of range, delivery times, and value.
Earlier this year, our members agreed as part of our vision that it was important we chose what we wanted to be good at. We believe we already provide the best food offering in the Channel Islands. Over the last few years we've made huge progress in developing our food range, our portfolio of neighbourhood stores and the efficiency of our food supply chain. We intend to continue this journey and, in particular remain interested in developing a stronger En Route offering in Jersey. We believe there are also exciting opportunities for continued expansion and improvement in the care sector with our Medical and Pharmacy brands. Though we will still provide homewares at Grand Marché in some capacity, we felt it would be unlikely for Homemaker to achieve a similar strength and scale as these other ventures.
The future of larger stores
In one of my previous blogs I discussed the challenges large stores now face due to changing shopping habits and the growth of online retailers. Although the weekly shop is still an important routine for many of us, more and more customers are now shopping little and often. And closer to home. However, our members have also been telling us that they are looking for more choice from our larger stores, with store layouts that are easy to navigate, and more reasons to visit. We have been listening, and are investing to give members what they have been asking for.
Industry trends
In the UK, many grocery retailers have been faced with similar challenges around their large stores. To improve the strength of their offering and make the best use of space, many retailers now offer own-brand general merchandise, clothing and homeware ranges alongside the core food offer, or have built partnerships enabling them to offer new ranges, products and services. Several partnerships have proven very successful, including Sainsbury's tie-up with Argos and Habitat, ASDA's partnership with Decathlon, Morrison's links to Amazon, and Central England Co-op's partnerships with Dorothy Perkins, Brantano and M&Co. However, some have been less fruitful, such as Tesco's link to Harris + Hoole coffee shops and the Giraffe restaurant chain.
But what do the successful partnerships have in common? The key takeaway is that customers want to complete their shopping missions quickly and easily, whether they are doing the weekly shop, buying birthday presents or redecorating the house. The successful pair-ups mentioned above add value to the shopping experience by providing easier access to essential every day products. Tesco's focus on cafés and coffee shops, while a nice idea on paper, didn't deliver the expected results because they attempted to turn the shopping experience into a leisure experience, which was unpractical to the modern shopper and didn't provide customers with a good enough reason to visit the stores.
As a refit of Grand Marché was overdue, we decided to take a fresh look at both our Homemaker and food offering. How could we adapt to these changing shopping habits while providing customers with more reasons to visit? The success of our new homewares department at Grand Marché St Peter indicated that relocating these products would be welcomed by our customers – but we decided we could do better.
We believe that working alongside Dunelm, our customers in Jersey will get the best of both worlds: a modern food store with a section dedicated to homewares (now with double dividend on a Tuesday and Wednesday*) and a market-leading range of home furnishings, décor, lighting and more upstairs at Dunelm.
As part of our commitment to our own people, one of the main reasons we chose to partner with Dunelm was because they agreed to offer our Homemaker colleagues the opportunity to apply for roles in the new store. Many of these individuals already have valuable knowledge of homewares and those seeking to explore the opportunity of employment with Dunelm will also be progressed through to the interview process. Alternatively, we will be delighted to retain these colleagues elsewhere in our business.
You may have started to see these changes reflected instore. We'll be transferring the site over to its new occupiers this summer, with Dunelm opening in late 2017.
Finally, I would like to sincerely thank our Homemaker colleagues for their professional attitude, commitment and understanding as this situation has unfolded, and offer Dunelm all the best for the future.
*Double dividend is available at Co-operative Grand Marché and Locale stores only on a Tuesday and Wednesday, excluding December