Fisher Price's latest special edition collection, #ThankYouHeroes, is adding a few new faces to the classic action figure family by celebrating delivery drivers, nurses, doctors and supermarket workers. These Covid19 Warriors, who are diligently working to keep communities up and running, will now fight to keep playtime fun too.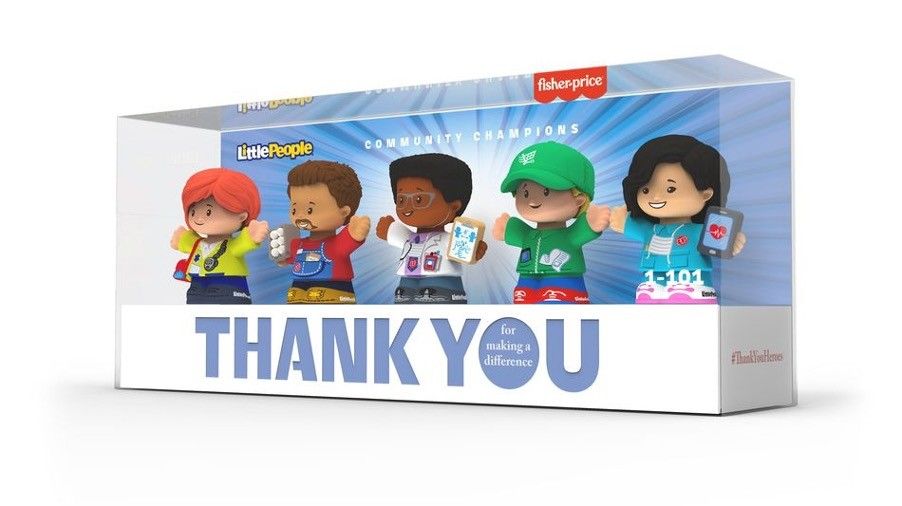 Meanwhile, as marketeers across the world are wrestling with how best to deploy their shrinking budgets, a quick sweep of 'crisis consumer' opinion illuminates five themes:
Protect your employees.
Support the communities that are suffering most.
Please do not sell to me.
Do not take advantage of the situation.
Talk to me, I'm listening.
So, consumers expect brands to be on their best behaviour. Fair enough.
But, some businesses will inevitably be tempted to use the pandemic to sell, or to justify cost cuts that they would not ordinarily have the courage to make. That's life. Sadly. Leaders are often told that they should never waste a crisis.
Mattel, the parent brand of Fisher Price says that $15 of the $20 retail price will go to #FirstRespondersFirst campaign in the US. For me, that's good. And it changes my view of this.
However, for others this may still smack of opportunism.
Being opportunistic is a dangerous game. But often there is only a razor's edge between that and opportunity.
Of course, in the end, you can do whatever you want. You need only be willing to accept the consequences.
Something to mull over… At playtime.
#Opportunism #Opportunity #Covid19Warriors