A Garden of Memories, Planted with Love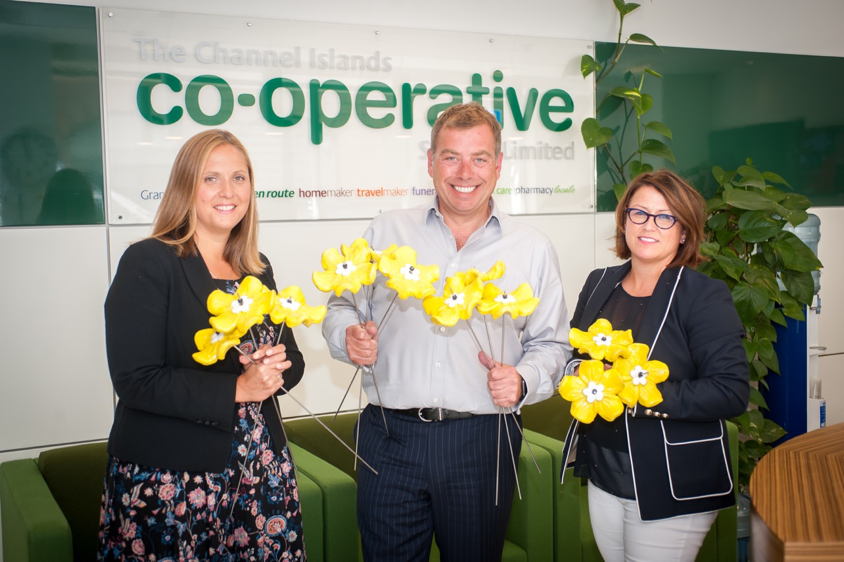 Earlier this year, we lost one of our colleagues suddenly. Whilst he was at work. Our business is in many ways like a family, united by a common purpose. So, naturally, we grieved together. And we remembered him together. Our colleagues at De Gruchy's Funeral Care handled the funeral with beauty and grace. A lovely tribute to our much-loved friend.
So, when we heard about Planted with Love, a touching campaign orchestrated by the brilliant Jersey Hospice Care, it simply felt right for us to get involved.
Inspired by the incredible poppy display at the Tower of London, Jersey Hospice Care is creating a remembrance garden this summer using yellow ceramic flowers, which were chosen because the colour yellow represents love and happiness and has long been associated with the Hospice movement.
The idea is simple but powerful. For a minimum charitable donation of £30, a flower in memory of your loved one will be featured as part of a beautiful display at Jersey Hospice Care's Remembrance Gardens until the 8th October when you can take the flower home as a permanent and precious reminder of your loved one.
All the money raised will go towards providing care for Islanders with life-limiting illnesses, and support for their families. Everyone who purchases a flower will also be invited to a remembrance service on 8th October and can leave a special dedication on the Planted with Love website.
It's fantastic to hear that nearly 250 Islanders have supported the initiative since its launch on 17th July!
So, how are we involved?
Firstly, we pledged to buy a dozen flowers in loving memory of all the colleagues we have worked alongside in the past but are sadly no longer with us. Come 8th October, the flowers will go on display at Co-operative House as a permanent memorial.
As Islanders living in a small community, many of us will receive help from Jersey Hospice Care at some point in our lives. And of course, all of us are touched by death in some way. That is why we wanted to go that extra mile in helping Planted with Love.
Your Society will buy a flower in memory of everyone whose funeral is organised by De Gruchy's Funeral Care between now and when the initiative ends on 8th October.
Our friends at De Gruchy's will work closely with each family to ensure they're happy with their loved one's dedication, and all will be invited to the remembrance service. We appreciate that it may be too soon for some to return to Jersey Hospice Care, where their loved one may have stayed, which is why our team will personally collect and deliver the flowers.
It was a real pleasure to meet Amy Taylor and Sacha Patel of Jersey Hospice Care to help promote the campaign last week and I hope the money raised by our Society will make a big difference for the families they support.