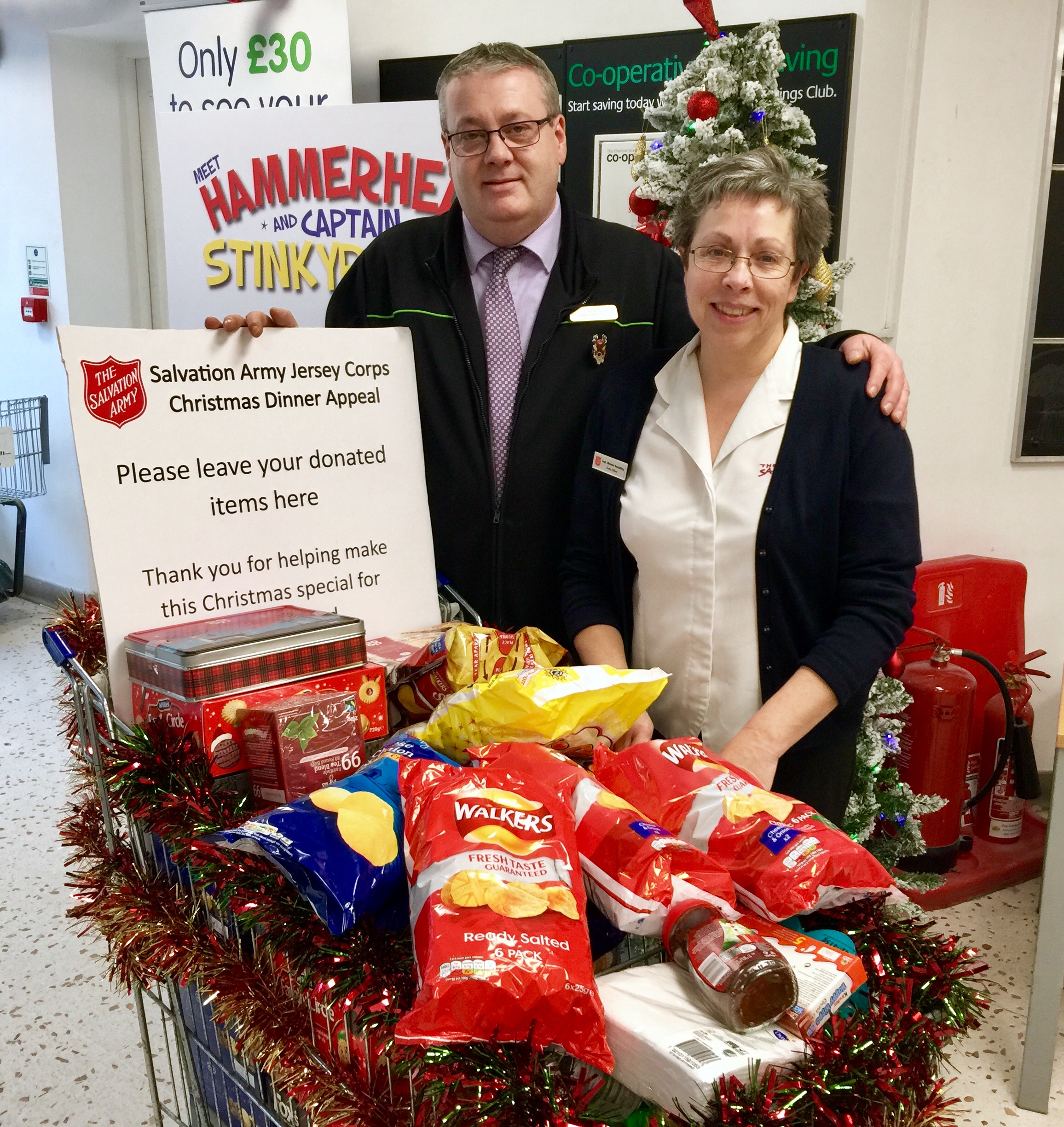 While many of us are wrapped up in preparing for Christmas festivities surrounded by our family and friends, it can be easy to forget there are still many less fortunate individuals in our local communities who face the prospect of being alone on Christmas Day.
Although we're tucked away in our safe-haven in the Channels Islands, issues like loneliness, homelessness, domestic abuse, poverty and unemployment impact people's lives here in the same way they do anywhere else in the world.
It's important to remember that one of the core values of the festive season is giving. This makes Christmas an ideal time for us to step back and consider those living within our communities who are in need.
This year Co-ops in the UK have run a fantastic charity initiative to help people across Britain. #ReverseAdvent encourages customers and Co-op members to pick up a Co-op #ReverseAdvent box from their local store. They can then put an item in the box on each day of the advent, with the intention of donating the box to someone in need either on Christmas Day or when it is full. This project has really picked up on social media and has encouraged more and more people to get involved and donate.
As a co-operative, our Society is truly invested in our local communities. You only have to look at some of our previous community and charity projects such as the Mencap Pond Project, our support of Variety – the Children's Charity, and Edible Guernsey to see the positive impact we can create locally with the help of our members and customers.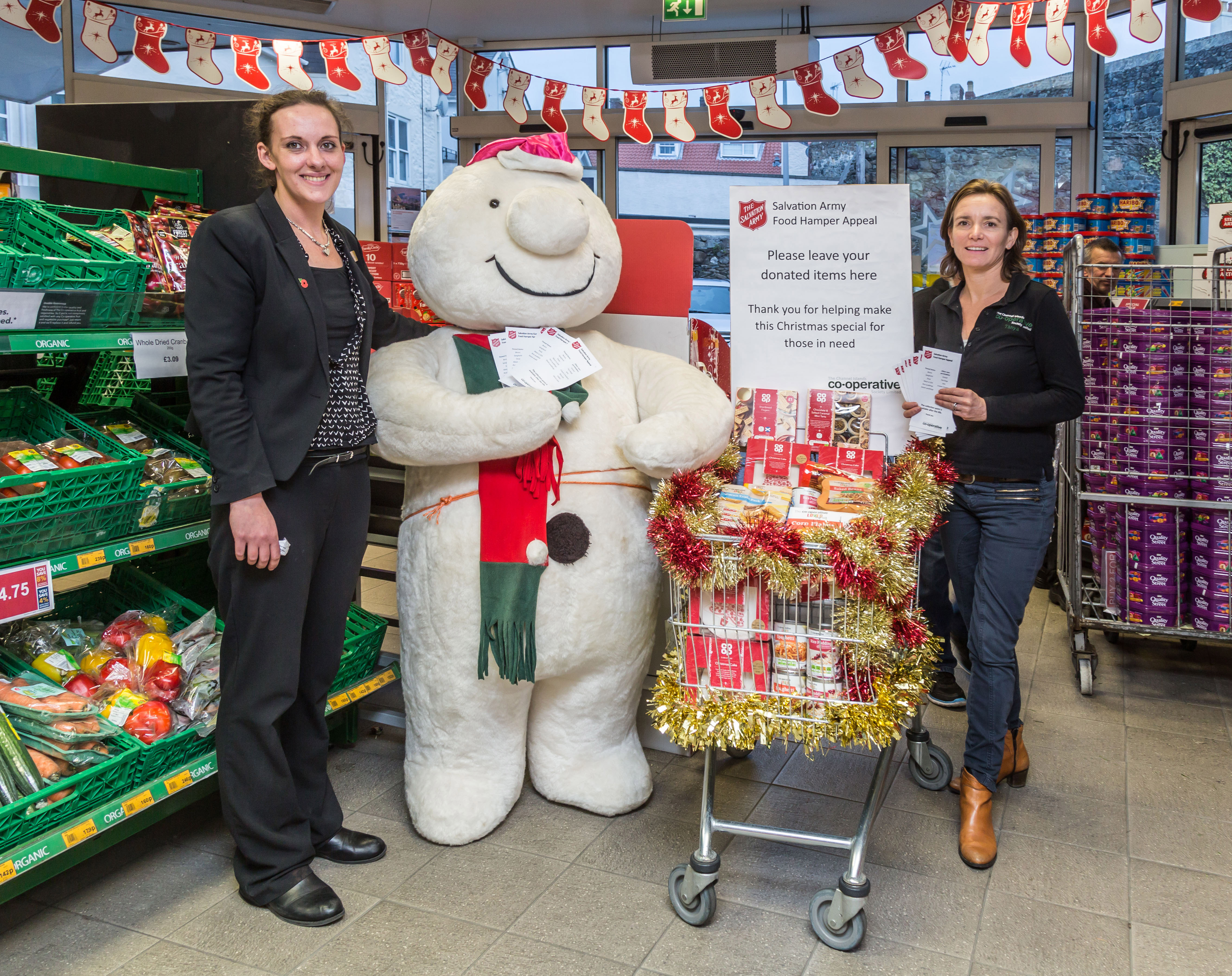 This got us thinking about how our own Society could reflect this value of Christmas giving to help less fortunate individuals living in Jersey and Guernsey.
Every year the Salvation Army Jersey Corps runs a Christmas food drive. Their amazing work builds awareness and creates a brighter Christmas for those in need. The food bank collects donations from our local communities to provide a Christmas Day feast for those who would otherwise be alone in Jersey, and to create hampers of festive gifts, treats and items to help meet essential day-to-day needs in Guernsey.
I'm proud that this year our Society has played a part in supporting the Salvation Army. Some of you may have spotted the Salvation Army shopping lists, displays and collection points in our Grande Marché stores in both St Helier and St Sampson's. This has helped to drive awareness of the cause and created some inspiring results.
Our shoppers donated a fantastic 871 products. Nine whole trolleys worth!
Every item on the list was accounted for too, which means people paid close attention to our Salvation Army shopping list displays.
I'd like to personally thank all our loyal members and customers who have donated. Your generosity will go on to make a huge difference for Islanders who would otherwise face difficult times this Christmas.
I'd also like to thank our the team at Salvation Army for giving us this fantastic opportunity to help those less fortunate in Jersey and Guernsey. It has been a hugely positive way to bring the concept of Christmas giving to life.
While this is the first time we've been involved in the Salvation Army's food drive, we also offer to create food banks for many other local charities throughout the year, so please keep an eye out for these in our stores. After all, giving is a value we should consider every day and not just at Christmas time.