Grow Your Own Goodness Gang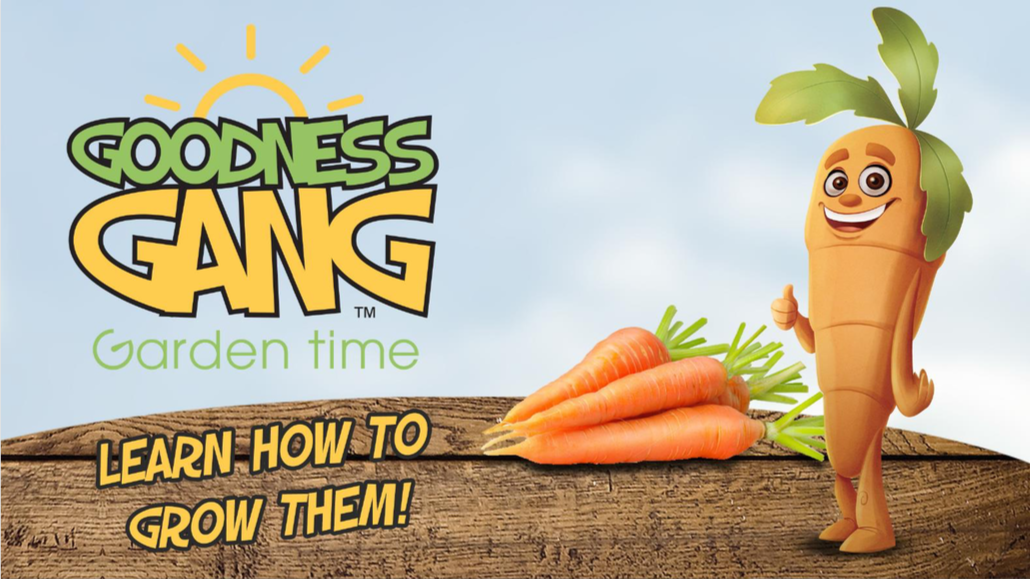 Last year we introduced the Goodness Gang to the Channel Islands. These fun, cuddly fruits and veggies were hugely popular and provided a great way to educate kids on the health benefits of eating fruits and vegetables.
To give you an idea of exactly how popular the Goodness Gang was, last year we sold over 48,000 toys across the Channel Islands, which I think you'll agree is a remarkable figure!
Riding the wave of their initial success, I'm pleased to announce that the Goodness Gang have now returned to Co-op stores across the Channel Islands as part of a brand-new and exciting initiative.
This time, we want to introduce young islanders to the magical world of seeds, allowing them to learn about healthy eating habits as they grow their own Goodness Gang Garden!

Let me tell you a bit about how this will work. For every £15 you spend, you'll receive a free seed pot. Inside the seed pot is everything you need to grow your own fresh veggies or herbs, an ID tag so you know what you're growing and instructions to take you through the whole growing process, from sowing of seeds to harvesting your crops. We'll also be selling collector trays and booklets packed with activities, games and growing advice for the more avid gardeners!
There are 20 varieties of vegetable and herb seeds available – but they will be handed out at random, which is all part of the fun!
We're also inviting primary schools in both Jersey and Guernsey to join the fun and help to promote healthy eating by offering them the chance to apply for a Goodness Gang pack. This includes collector trays, seed pots, information booklets and vouchers to give to pupils so they can start their own garden at home.
I'm very pleased with how the Goodness Gang has taken off. At Co-op, we realise the importance of encouraging children's understanding of a healthy lifestyle at a young age. The Goodness Gang Garden is a fun and interactive way to educate kids about healthy eating and I'm confident that it will bring families closer as they work together to grow their gardens. I hope this essential knowledge will carry through to their adult lives, along with fond memories of the Goodness Gang.
Goodness Gang Garden pots will be available in all Channel Islands Co-op stores from 13th March – 23rd April. Happy gardening!
To find out more, please visit www.channelislands.coop/food-stores/goodness-gang-garden/