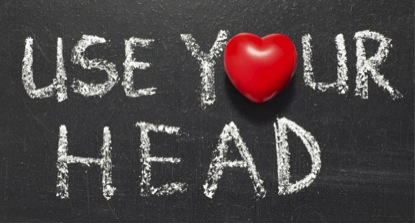 Use Your Head: Then Your Heart
Being ethical in business is about being good at business and good in the way you do business.
If they are to be sustainable and competitive sometimes businesses have to make difficult choices. These decisions through necessity are made on the facts, or made with our 'heads'.
But having made the decision with your head, you can implement it with your heart. You have that choice. I think this is our co-operative difference.
Many members will be aware that a Special Meeting of Members has been called to discuss the proposed relocation of our food warehousing.
Ben Shenton, President for the Society said 'We welcome the passion and concern from a group of our members that has triggered this special meeting. It is a sign of strength that a member owned business can have this type of debate'.
This really will be a key debate. Do we want to have a healthy future or not? Failure to modernise will have profound impacts.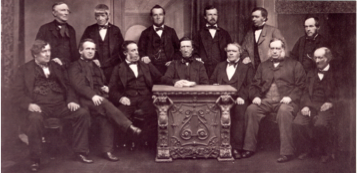 If the Rochdale Pioneers in 1844 had continued to only sell butter, sugar, flour and candles as they did when they first opened their doors would it be a viable business today? Would you shop there?
One of the issues raised by those members who have called the meeting was that our Society put "Profit before people". I have to admit being hurt by the phrase used. Members before colleagues would have been slightly easier to digest or even putting the creation of 200 jobs over the possible loss of 50.
I know all the people that direct and run your business and there is not one of them that isn't a people person. Not one.
Of course helping others is a vital part of the co-operative ethos and it is central to everything we do. But we can only do that if we are first successful. History is littered with examples of co-ops and other businesses who have failed because they let their hearts rule their heads.
We have no intention of joining them.
In order to care for and share our success with our members, customers and colleagues we intend to continue to thrive. We all need to remember this is a business, other businesses change with the times and so must we… Alas, sometimes that requires decisions, which in an ideal world none of us would like to take.
When we announced our intention to relocate our food warehousing to Southern England I said that the actual day of informing my colleagues was the worst in my 24 years with the Society. I meant it. I know my Board found the decision traumatic too. Who wouldn't?
Many businesses would, having made the decision to put staff in a selection pool for redundancy, simply apply the statutory guidelines to the letter. I am sorry, but for me, for us, and for you that is not good enough.
Our approach
First and foremost, we are a growing business and have plenty of opportunities available for those that wish to continue their careers with us. The strategy we are implementing will create far more jobs overall.
However, I accept and understand that many colleagues may not wish to learn new skills or work in a different part of our business.
So what do we do? The answer is simple. Everything we can.
There are some things that are easy:
• We have extended the minimum consultation period to allow more one to one meetings.
• We have encouraged those affected to bring forward any challenges they wish to make.
• We will make sure the great people who do end up leaving us will have the best possible CV's.
• We will offer outplacement support.
• We have uplifted the statutory redundancy pay – because that's the right thing to do, and that's what our members would expect.
• We will allow people paid time off to attend interviews.
• We have committed to regular meetings with local handling agents who are potentially impacted so that they are kept completely up to date.
But we go further…
We ensured through the contract discussion we have had that not a single UK employee would set foot on our islands. Yes, we may not be delivering ourselves to our stores in future but these jobs will still need doing. Stock will need sorting as it arrives on the islands, loaded onto delivery vehicles, delivered to our stores, empty stock trollies or pallets collected. With 23 (soon to become 26) stores on our islands, these jobs will be created in our local supply chain.
Our Co-operative difference will be in the draft tenders we issue to hauliers. Each one of them will be asked to quantify the jobs they will be creating to handle our delivery and collection requirements. We will expect them to give our colleagues first refusal on these opportunities. Yes, costs come into play but if we have two hauliers on the final short list and one of them is guaranteeing our colleagues jobs, the choice will be a simple one.
We are confident that our people will stand out from the crowd due to the industry leading development and training they have received and we will make certain that this training is up to date, removing any potential barrier for a new employer. None of our colleagues will be leaving us with a fork lift licence that is about to expire, or a First Aid or Manual Handling certificate that needs renewing. Our people will get the best possible chance.
Last but not least, I have had numerous discussions with businesses who plan to grow in 2015 and have offered to present their opportunities to our colleagues once the consultation period has closed and the decision confirmed. I plan to speak to as many businesses as I can on this basis.
So we are looking after profit and people. That's the Co-operative difference in the Channel Islands.
Being ethical in business is about being good at business and good in the way you do business.